Geography

What is Geography?
The ground we walk on, the air we breathe, the crops we grow — geography surrounds us. Geographers study the interactions between natural elements of the environment, such as weather, plants, soils, and landforms. But it's not just about dirt and water — it's about people too. Our interactions with the environment — including our responses to environmental crises — have dramatic consequences for the future of our planet.
---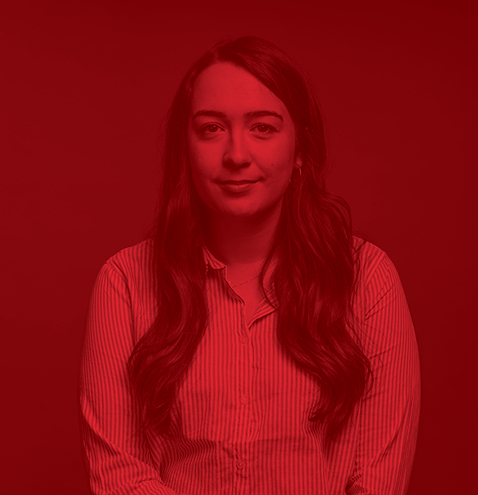 Student Profile - Bronwyn Butterfield
For Bronwyn Butterfield, geography and creativity go hand-in-hand.

The fourth-year Bachelor of Arts Honours student says her focus on both the human and physical streams of geography has allowed her to see the world in a whole new way.

"I love learning about Canada's physical and human landscapes, the relationship they hold with each other and the factors that influence the change we see in its physical and human patterns over time," said Butterfield.

A self-proclaimed outdoors enthusiast, Butterfield's interest in geography started in high school and continued in her first year at UWinnipeg when she realized she could maintain a connection to the wider world inside the classroom.

The program has also allowed her to explore other passions, like travel, culture and sustainability.

In her third year, Butterfield spent a semester in coastal British Columbia studying natural resources at the Haida Gwaii Higher Education Society. During this experience she learned about Haida culture and traditions, as well as the ecology that thrives in the territory. More recently, her research took her to Europe.

"This past fall, I had the incredible opportunity to participate in a research project that took me to Norway and Sweden, studying sustainable public transportation systems and bringing those ideas back to Winnipeg," she said.

Now that she's nearing the end of her undergrad, Butterfield is looking forward to a future that includes the interests she's developed while studying geography — even if she's not quite sure what that will look like at the moment.

"(It) could be teaching, starting a business, landscape architecture, city planning or something else that I do not know exists yet," she said. "As long as I am able to be passionate about the landscapes that surround me, I'm sure whatever I do will be the right fit."
---
Make an impact
Everything from your home to the grocery store — or even your entire neighborhood — likely had its location determined by a geographer. People who specialize in human or regional geography often work in city planning and policy development, and have a large influence on where we live, work, or travel. Physical geographers examine weather, climate, soil, and vegetative systems to determine their impact on our health. Want to chart a new course? Geomatics specialists study maps, satellite images, and information systems to gain a new understanding of Earth's surface.
Career opportunities
City planning
Meteorology
Climatology
Natural resource assessment and management

Agricultural development
Soil and resource conservation
Cartography
UWinnipeg faculty, students, and alumni are leaving their mark in the field of geography. Read their stories:
Indigenous Knowledge and Climate Change
Harmful algal blooms investigated in water bodies across Canada
---
View Geography Factsheet [PDF] | See Academic Calendar Information [PDF] | Visit Department Website
Looking for more information? Please fill out the form below.