Business and Administration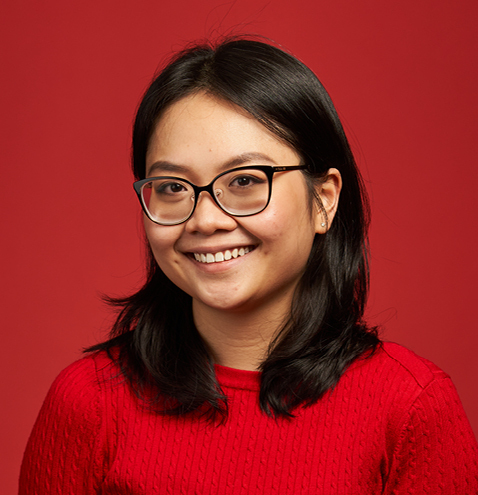 "Accounting is a great area to start with if you want to start doing business." – Song Anh Tran
Not long after beginning her career as a dental hygienist, Song Anh Tran began considering what came next. Though she'd begun down one path, she came to realize what she sought was career mobility, opportunities for growth, and new daily challenges, none of which she was certain she would find in her then field.
So, given a longstanding interest in accounting and finance, Tran chose to invest in her future by looking to those who've come before her.
"A lot of my family members work in business, so I've had five uncles and aunts who are in business who have inspired me," Tran said, explaining why she chose to pursue Business and Administration with a focus on accounting. "And also accounting is a great area to start with if you want to start doing business."
When she arrived at UWinnipeg, one of Tran's desires, simple as it sounds to her now, was understanding the ways in which the Canadian financial system functioned. Tran had learned so much more and accomplished more than she could have imagined, not the least of which was securing an internship – and, following her graduation, employment – with Deloitte by way of UWinnipeg's CPA (Chartered Professional Accountant) Recruitment Program.
For her successes throughout the program and the way in which she's been set up for her future, Tran is quick to credit the streamlined nature of the program and her comprehensive learning experience. She notes, too, the personal interaction she was able to have with her professors, a benefit of UWinnipeg's class sizes and dedication to providing community.
"Just through conversations, I was able to learn a lot of new knowledge – the way they talk, the way they think, the way they come up with solutions is awesome," Tran said. "They have so many years of experience."
As she prepared to graduate in spring 2022, Tran had found exactly what it was she had been seeking: a pathway to a future where she had opportunities to grow. And she's not done at UWinnipeg. She'll stay connected as she finishes her CPA, and with sights set on pursuing Chartered Financial Analyst certification and potentially a Master of Business Administration, the relationships forged at UWinnipeg could very well be ones she maintains as she chases her dreams.
---
What is Business and Administration?
Recognizing, preparing, and adapting to change are the hallmarks of good business leadership. In this ever-changing world, the demands of employers are evolving and challenges once local are now global. From the fundamentals of accounting, marketing, and operations management, you'll be taught the principles of business and management, preparing you for work in not-for-profit organizations, cooperative enterprises, and the public sector.
Make an Impact
Adapting to an ever-changing workforce is one of the most important traits of business. Whether you decide to start your career or pursue graduate studies, you'll be well-equipped with the right skillset needed to success. Past graduates have gone on to work in accounting firms, start their own successful local business in Winnipeg, and lead non-profit organizations.
Career Opportunities
Business Operations Manager
Market Research Analyst
Entrepreneur
Human Resources Specialist
Accountant
Financial Analyst

UWinnipeg faculty, students, and alumni are leaving their mark in the field of Business and Administration. Read their stories:
Budding student entrepreneurs explore business venture
UWinnipeg partners with AFOA Canada and CPA Canada
UWinnipeg business students score big at JDC West
---
View Business and Administration Factsheet [PDF]  |  See Academic Calendar Information [PDF] | Visit Department Website
Looking for more information? Please fill out the form below.