Applied Computer Science

What is Applied Computer Science?
Applied computer science is the study of how and where computers work. It includes designing hardware and software, building database and operating systems, and programming for the internet. UWinnipeg's program covers each of these areas, giving you an understanding of how they connect to create vast networks. In the four-year major, you'll gain practical experience and build teamwork skills as you take on a team-based software project for a local IT company.
---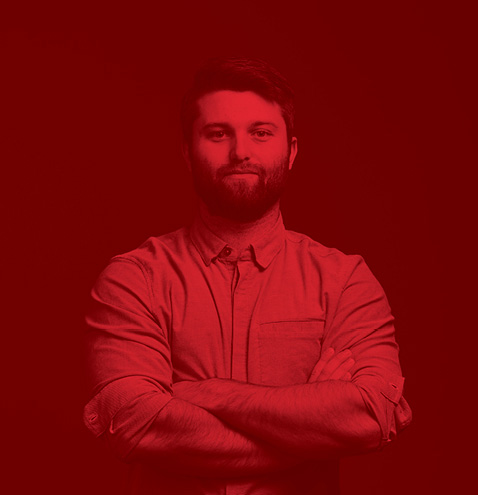 Student Profile - Devon Streu
Like many high school students, Devon Streu wasn't sure what he wanted to do with his life.

After graduating, he left Winnipeg and spent two years working in construction out west before deciding to come home and further his education.

With an open mind and eagerness to find the perfect career path, Streu chose UWinnipeg and took a variety of courses in different faculties, eventually falling in love with applied computer science.

"I love how much problem-solving is involved and I get a big sense of satisfaction when I get to the end of those problems," said the fourth-year student.

Another draw to computer science was the versatility. A common misconception, Streu said, is that it's mainly programming, when in fact there's so much more to it.

During his studies, Streu has been able to forge real-life relationships with professors and fellow students. That was one of the reasons he chose this major and, more specifically, UWinnipeg.

"Obviously people always talked about the small classes, but in our department I'm really starting to see that," he noted. "I'm in a fourth-year class now where there are five undergrads in it, so you really get to know the professor."

As he looks ahead to graduating with a Bachelor of Science degree and entering the workforce, Streu hopes to work in software development.
---
Make an impact
Computers bridge our world in ways once thought impossible, connecting people miles apart in an instant. Nearly every aspect of our lives involves a computer — from our phones to our fashion, and even our health. But the impact of computer scientists goes beyond engineering hardware and software. Advances in artificial intelligence and machine learning have made understanding how humans respond to computers — and how computers respond to us — an important part of the profession.
Career opportunities
Web application development
Database application programming
Database administration
Systems analysis and design

Project management
Technical support
Quality assurance
Software development

UWinnipeg faculty, students, and alumni are leaving their mark in the field of applied computer science. Read their stories:
Generous donation supports UWinnipeg computer revolution
Two UWinnipeg students dine at Rideau Hall
UWinnipeg receives $750,000 in NSERC Grants for research        

---
View Applied Computer Science Factsheet [PDF]  |  See Academic Calendar Information [PDF] | Visit Department Website
Looking for more information? Please fill out the form below.