Diversity and Inclusion
Spring Pow Wow
The University of Winnipeg's annual Spring Pow Wow celebrates the academic achievements of First Nation, Métis, and Inuit graduates.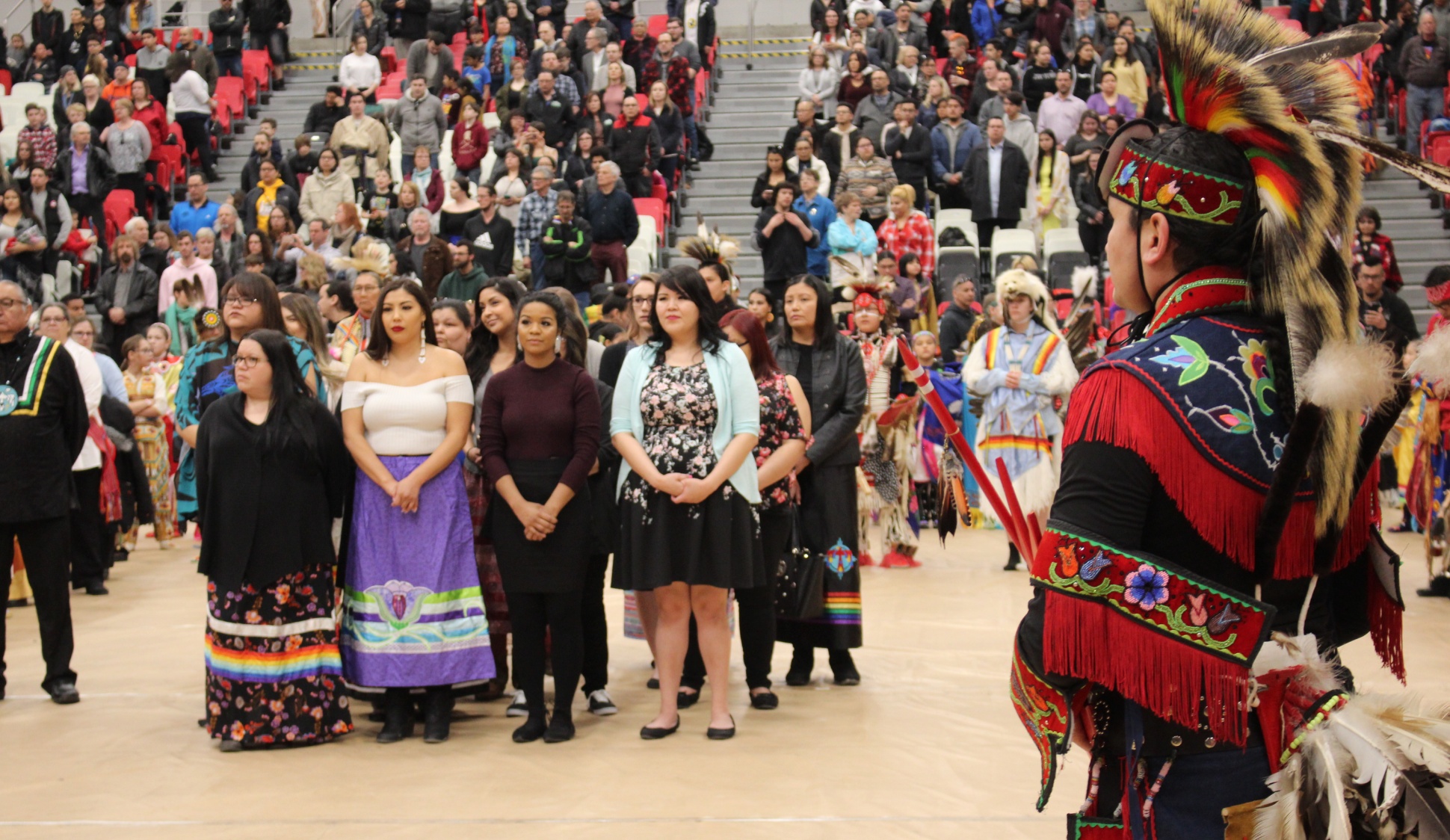 Each year, The University of Winnipeg honours graduating First Nation, Métis, and Inuit students during the Spring Pow Wow.
This celebration, hosted ahead of Spring Convocation, is a staple event during the academic year. The Spring Pow Wow not only brings together everyone in the UWinnipeg community, but from communities across Manitoba and Canada.
The daylong celebration begins with a pipe ceremony followed by the Grand Entry. Graduates are then honoured and there is drumming and dancing throughout the afternoon before a feast and evening entertainment close out the celebration.
"UWinnipeg looks forward to our annual Pow Wow where we acknowledge Indigenous graduates and celebrate their academic achievements with them," said Jeffrey Booth, Aboriginal Student Support Officer. "It is always important to include our culture when there are successes."
The Aboriginal Student Services Centre (ASSC), led by Booth and his colleagues Tim Coughlan and Randy White, put together the event with assistance from volunteers.
Many Indigenous graduates have volunteered or attended the Spring Pow Wow multiple times. Melissa Anderson, who graduated in 2020, first volunteered at the event in 2008 and has attending ever since.
"I'm looking forward to being able to walk with the graduates," she said last year. "I've been watching it for so many years and have always wanted to be part of it… and I get to be this year."
Often called the "home away from home" for many Indigenous students, the ASSC is a safe, educational, and culturally sensitive environment for all Indigenous students as they pursue their studies.