Diversity and Inclusion
Cultural Night
UWinnipeg's Professional and Applied Continuing Education (PACE) program holds an annual Cultural Night that celebrates the international cultures of PACE students.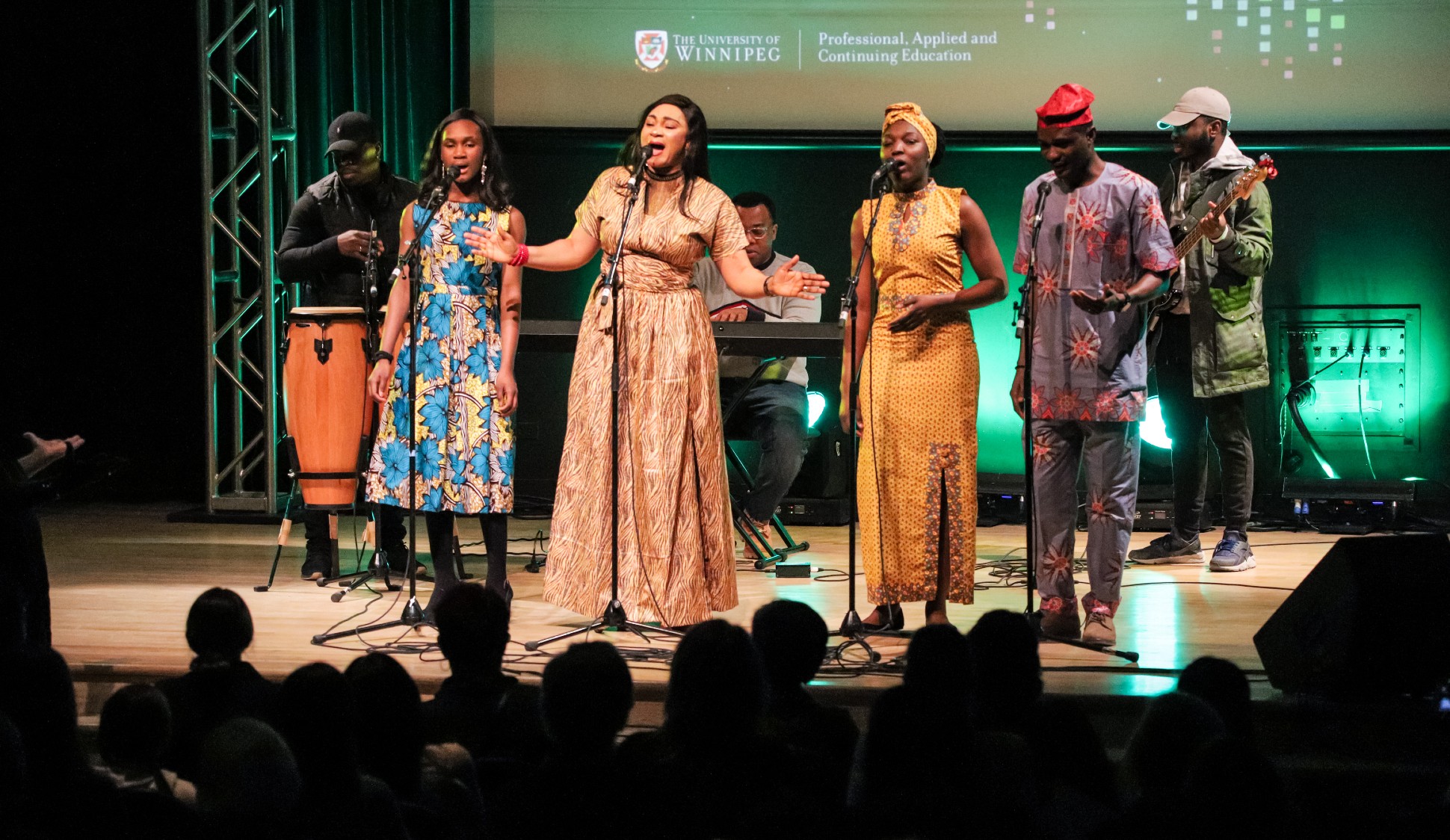 Cultural Night is one of the biggest evenings of the academic year for The University of Winnipeg's Professional, Applied, and Continuing Education (PACE).
Located in the heart of the city in the Buhler Centre, PACE's dynamic campus connects people from diverse backgrounds and cultures with students from across the globe pursuing studies here.
Every winter, we showcase the talent of PACE's diverse student body outside the classroom with musical and dance performances by students, the signature cultural attire fashion show, and a number of guest performances.
"Cultural Night is the signature event of the year for PACE, I wouldn't miss it for the world," said Kim Loeb, PACE Executive Director. "It brings our community together in one magical night of showcasing the best of PACE student talent while celebrating their cultural diversity."
Since the inaugural Cultural Night in 2011, the event has grown significantly. Originally, it was a Bollywood movie night on campus for students, but it is now a sold-out cultural showcase normally held at the Winnipeg Art Gallery.
In 2017, it was recognized by the International Association of Business Communicators and awarded the Gold Quill Award of Merit for unifying "the university community and highlights the warmth and diversity on campus."