Members
Critical Race Network
---
Faculty Members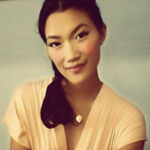 Dr. Jenny Heijun Wills (director) is Associate Professor in the Department of English where her teaching and research focus on Asian/American and African American literatures and cultures. Her research interests include transnational and transracial adoption, genre fiction, narratives of biologism and ancestry, and francophone Asian/American literature. Recent articles have appeared in Canadian Literature, The Canadian Review of American Studies, Asian American Literature: Discourses and Pedagogies, and Adoption and Culture. Wills is co-editor of several forthcoming collections and is currently completing a SSHRC-funded monograph about white liberalism, race, and biologism. She is also completing her first novel, Unni, which is also under contract. Wills recently spent a term as visiting scholar at the Centre for the Comparative Study of Race and Ethnicity at Stanford University. She is a Fulbright Alum (Harvard University) and also was a visiting scholar at Hanyang University in Seoul. At the University of Winnipeg, her courses include ENGL 3724.6 Topics in Race and Ethnicity: Asian/American, and ENGL/WGS 2922.3 Topics in Women Writers: African American, and ENGL 1003.3 Intro to Topics in Literature: Race and Comedy.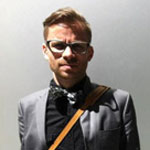 Dr. Bruno Cornellier is an Assistant Professor of Cultural Studies in the Department of English at the University of Winnipeg. His research is concerned with culture as a site of struggle in the negotiation of race-based relations of power within and across various settler colonial contexts. He is the author of La "chose indienne": Cinéma et politiques de la représentation autochtones au Québec et au Canada (Nota Bene, 2015). He co-edited (with Michael Griffiths) the "Globalizing Unsettlement" special issue of Settler Colonial Studies (2016). He also co-edited (with Cécile Alduy and Dominic Thomas) a special issue of Occasion on "The Charlie Hebdo Attacks and Their Aftermath" (2015). His book chapters and articles also appear (or are forthcoming) in various publications, including Discourse, American Indian Culture and Research Journal, Settler Colonial Studies, and the Canadian Journal of Film Studies. At the University of Winnipeg, he teaches graduate and undergraduate courses in cultural studies, cultural theory, and settler colonial studies.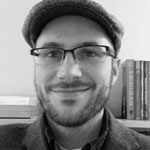 Dr. W. Rory Dickson is Assistant Professor of Islamic Studies in the Department of Religion and Culture. His research and teaching interests include Sufism, Contemporary Islam, Islam in the West, and Islamic law. His first book, Living Sufism in North America: Between Tradition and Transformation (SUNY 2015), explores the ways in which Sufi leaders in North America engage with questions of authority, gender, and Islamic orthodoxy. Dickson is co-author of Unveiling Sufism: From Manhattan to Mecca (Equinox, forthcoming 2017), an introductory text that considers Sufism's intersection with politics, philosophy, and the arts, through case studies grounded in diverse historical contexts. Dickson has published articles in Journal of Contemporary Islam,  Social Compass, and Studies in Religion. At the University of Winnipeg, his courses include REL2711: Contemporary Islam, and REL2714: Gender and Sexuality in Islam, and REL3900: Sufism, and REL3940: Islamic Law.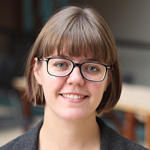 Dr. Bronwyn Dobchuk-Land is Assistant Professor in the Department of Criminal Justice. Her research focuses on the range of social, political, and cultural forces involved in constructing populations as objects of control for which she has received support from the Social Sciences and Humanities Research Council (SSHRC), the Advanced Research Collaborative (ARC) at the CUNY Graduate Center, and the Marilyn J. Gittell Foundation. Dobchuk-Land's most recent research includes an analysis of crime prevention policy and programming in Manitoba from the perspectives of policy-makers and community-based organizations charged with its implementation, and in the context of the history of political struggle over the management of Indigenous youth. She is particularly interested in how left-wing and liberal social welfare programming and criminal justice reforms can inadvertently contribute to strengthening carceral and colonial infrastructure. Her other research interests include the politics of police accountability, prison abolition, police in schools, community-level responses to crime, youth gangs, theories of crime control, racism, and histories of colonialism and social welfare politics in Canada.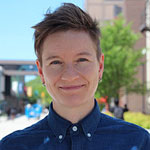 Dr. Angela Failler is Canada Research Chair in Culture and Public Memory and Associate Professor of Women's & Gender Studies at the University of Winnipeg (UW). She is currently the Director of the SSHRC Partnership Development project Thinking through the Museum: Difficult Knowledge in Public. She leads a major research program focused on public memory of the 1985 Air India bombings. She also leads the UW's Cultural Studies Research Group (CSRG) whose researchers have been undertaking case studies of various facets of the Canadian Museum for Human Rights (CMHR) ranging from news media coverage and public reception to the museum's location and architecture, governance structure, consultation processes, exhibitions, communications strategies, as well as interventions by artists and community activists. Failler teaches in the areas of feminist theory, cultural studies, queer theory, and embodiment and subjectivity.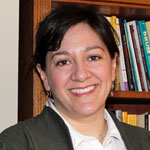 Dr. Mary Jane Logan McCallum is Associate Professor in the Department of History. She teaches modern Indigenous history and women's history and her research interests include Indigenous-state relations, Indigenous women's history and modern Indigenous history, especially in the fields of health, education and labour. Her book, Indigenous Women, Work and History, 1940-1980 examines Indigenous women's labour history in four case studies on domestic labour, federal placement and relocation policy, the history of Indigenous nurses, and the roots and early history of Community Health Representatives (CHRs).  Dr. McCallum is on the editorial board of the Canadian Historical Review and co-editor of the Women and Indigenous Studies Series at the University of British Columbia Press. She is currently undertaking a study of modern Indigenous histories of tuberculosis in Manitoba, 1930-1970. She is of Lunaape heritage and a member of the Munsee Delaware Nation in south-western Ontario.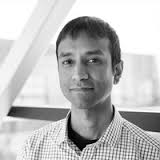 Dr. Jason Hannan is Associate Professor in the Department of Rhetoric, Writing, and Communications at the University of Winnipeg. His research interests include bioethics and medical humanities, rhetoric and political theory, and the philosophy of communication. He is the editor of Philosophical Profiles in the Theory of Communication (Peter Lang, 2012) and Truth in the Public Sphere (Lexington, forthcoming). His articles have appeared in Communication Theory, Contemporary Pragmatism, Review of Communication, Empedocles: European Journal for the Philosophy of Communication, RASK: International Journal for Language and Communication, and Intellectual History Review.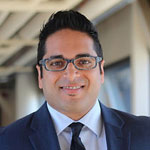 Aman Hussain is Assistant Professor of Kinesiology and Applied Health. He is currently a doctoral candidate at the University of Queensland researching learning and performance of emergency physicians. His other research interests include high stress professions, performing arts, leadership, post-graduate medical education and qualitative research methods.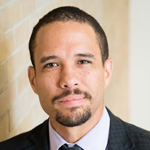 Dr. Paul Lawrie is Associate Professor in the Department of History. His research interests include the cultural and social History of the United States post 1877; African American, Urban, Labour Disability histories and historical cultures of time and temporalities. His recent article "Mortality as the Life Story of a People: Frederick L. Hoffman and Actuarial Narratives of African American Extinction, 1896-1915", Canadian Review of American Studies (Vol.43: 3 2013): 352-387 won the 2014 Ernest Redekop prize for best article in the Canadian Review of American Studies, and his book, Forging a Fit and Laboring Race: The African American Worker in the Progressive Imagination, (NYUP, 2016) examines the nexus between industrial management and race science in early 20th century America. His current research on the historical phenomena of CPT ('Colored Peoples Time') examines the temporal dynamics of race and space in urban American political economies.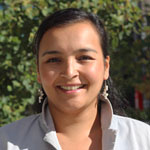 Dr. Sharanpal Ruprai is Assistant Professor in the Department of Women's and Gender Studies and is an internationally recognized writer, UWinnipeg alumna [BEd 00; BA (Hons) 03] and Assistant Professor of Women's and Gender Studies. She specializes in the experience of Sikh women and marginalized populations. Ruprai is a published and respected poet. Her debut book of poetry, Seva, was shortlisted for the Stephen G. Stephansson Award for Poetry by the Alberta Literary Awards in 2015. The book, an exploration of a young Sikh girl's experience growing up in the Canadian Prairies, has been featured as part of the Canadian League of Poet's National Poetry Month, Winnipeg's Thin Air festival, Wordfest, and on Twitter by Calgary Mayor Naheed Nenshi. Currently, Ruprai is working on a collection of essays entitled Who You Calling a Kaur/Princess? By juxtaposing novels, plays, poetry collections, and films, the book will explore issues such as religion, gender violence, and identity, within the specific context of the Canadian South Asian women's experience. Ruprai regularly reads her work at public events, and coordinates a speaker series in Calgary and Winnipeg. She has also been featured on CBC Radio as a book columnist, and on the program The Next Chapter with Shelagh Rogers.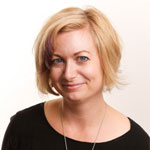 Dr. Heather Snell is Associate Professor in the Department of English and is Graduate Co-ordinator for the M.A. in Cultural Studies program. Her research straddles two fields of critical inquiry, postcolonial cultural studies and young people's texts and cultures. Accordingly, she is interested in postcolonial children's literature and representations of young people in literary, performance, filmic, and other visual texts that engage histories and legacies of colonialism, neocolonialism, ongoing colonialism, postcolonialism, and globalization. The two monographs she is currently in the process of researching and writing include Reading Urban Poverty: Children and Youth, Global Visual Culture, and Postcolonial Counter-Imaginaries, a book that explores primarily texts about children and youth, and Outward Bound: Seeing, Reading, and Acting across Borders in Youth Texts, which takes as its primary objects of analysis texts produced for and marketed to young adult readers.

Dr. Wei Xing is Assistant Professor of Sociology. Her research interests include migration and integration, family, marriage, and gender.
Research Assistants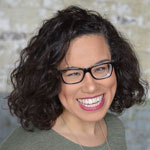 Alexa Joy Potashnik is the Founder of Black Space Winnipeg, Host of Raw Colours on CKUW 95.9FM, local vocal percussionist known as MC Woke and the former Racialised Student Commissioner with the Canadian Federation of Students - MB. Alexa's work involves creating safe spaces for people of colour while challenging white/male privilege, dominance and supremacy through grassroots activism. Alexa continues to push against the status-quo, ensuring that there is constant platforms for the abjected voices in society to be seen and heard. This year Alexa was the emcee for the Women's March On Washington - Winnipeg, an event that drew over 3,000 Winnipegers to the heart of downtown, demonstrating solidarity for social justice. On May 6, 2017 in association with the CCPA (Canadian Centre for Policy Alternatives) and Black Space Winnipeg, Alexa was honoured to introduce Dr. Angela Davis at her lecture, Freedom is a Constant Struggle. Completing her final year at the University of Winnipeg, Alexa plans to attend grad school expanding her expertise and passion in critical race theory.