Campus Living FAQ
COVID-19 FAQ (Updated: May 22, 2020)
---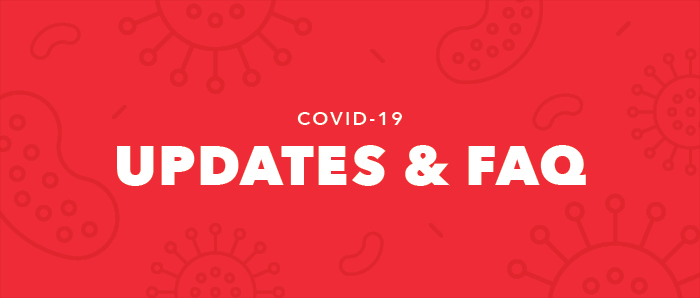 Is the Campus Living office still open?
Campus Living is maintaining office hours in the McFeetors building, Monday to Friday, 9:30am-3:30pm. 
I owe residence fees, how can I pay?
We still accept Canadian debit card payments, but recommend residents use online payment methods listed on our payment page here.
How are residence applications affected? 
Campus Living is still accepting application for 2020-2021 academic year. Students can live in residence whether taking in-person or online classes. Due to the uncertainty created by the COVID-19 pandemic, room offers will be conditional on University and government policies, and their impact on residence operations.
My travel plans have changed due to COVID-19 related travel advisories. What happens to my application and deposit if I choose to change Fall Term plans?
If you are an incoming student and you are no longer planning to arrive for the Fall 2020 term,  you may request to defer your application and deposit to Winter 2021 term. If you are planning to defer to Spring 2021, please email housing@uwinnipeg.ca or call 204.786.9900 to discuss your situation.
If you are a current resident and want to remain in residence for the upcoming academic year, applications are available. If you do not want to continue into the new academic year, you are able to move out at the end of your contract.
What is Campus Living doing to prevent the spread of germs in shared spaces?
The health and safety of our residents is a top priority. Extra cleaning of residence space is taking place to ensure appropriate hygiene.
We are asking residents to disclose all international and domestic travel, including all airports visited, prior to your arrival at the Campus Living Office at housing@uwinnipeg.ca.
I live in Campus Living residence and suspect I have the virus. What should I do?
If you have flu-like symptoms and have not been exposed to an affected region, follow normal protocols by staying in your room, resting and minimizing your social contact.
You may wish to access the Manitoba COVID-19 screening tool posted online by Shared Health Manitoba. 
If you have travelled internationally to an affected region, you should confirm with Health Links by calling 204-788-8200 or toll-free 1-888-315-9257, or make an appointment with your medical doctor/health provider. 
I live in on-campus housing and have been advised by a health professional to self-isolate. What should I do?
There are safe spaces available for students living on campus to self-isolate if required.
If you are experiencing symptoms of COVID-19, please self-isolate and contact the Campus Living Office immediately at housing@uwinnipeg.ca. We will provide you with additional information and self-isolation kits as needed.
Will Campus Living still host residence events?
No. At this time, we have cancelled all discretionary residence events and programming. This includes events such as Rezzies, and any RA programs, or community hours that involve groups of students coming together. 
Common spaces have limited capacity, which is posted within space. If you are using common spaces, please maintain safe social distancing of two metres, and ensure you are taking precautions outlined by the Province of Manitoba.
How is the meal plan be affected?
The meal plan is currently operating as room service only, with reduced hours and a reduced menu. To order room service, contact Elements at 204.786.9237. You must declare if you are under self-isolation while placing your order, so that staff can take necessary precautions while delivering food.
Students will be charged for their meal plans based on their agreed upon booking for the summer term.
My travel plans have changed due to COVID-19-related travel advisories. How does that affect my housing contract?
Student residence contracts will not be penalized due to COVID-19. Contact housing@uwinnipeg.ca or 204.786.9900 to discuss your situation.
I owe residence fees, what do I do?
All regular payment options remain open. In addition, Campus Living has enabled online payments, via credit card, through the Star Rez Portal.
What happens if I choose to leave residence early?
Your residence fees will be pro-rated to the date that you move out. Credits on your account based on the pro-rated fees will be refunded to you. If you have a Meal Plan, it will also be pro-rated based on your move out date. You will be charged the greater of either, the amount spent or the pro-rated amount.
You are eligible to receive your deposit refund, as long as you have no outstanding fees and no additional charges based on your move out.
The refund process may take 4-6 weeks.
What happens if I choose to change Spring Term plans?
If you no longer intend to remain for the Spring Term, you will be able to cancel your contract with no penalties.
If you now need to stay into spring term, but you have not yet applied, you are still eligible to apply and remain in residence.