More from the audition prep workshop
Tue. Mar. 5, 2019
Workshop feature (Part 3 of 3)
Prof. Shannon Vickers has coached more than 30 professional productions. On February 15, 2019, she held an audition prep workshop for UWinnipeg students and alumni as they were going into auditions for Royal Manitoba Theatre Centre's 2019-20 season. Vickers had selected a play, Miss Bennet: Christmas at Pemberley, by Lauren Gunderson and Margot Melcon, from next year's season, which calls for what's known as Received Pronunciation (or Standard British). Over the course of the day, Vickers used theory to break down the accent focusing on a few key sound shifts to support great dialect work. She involved the participants, having them work with the 'sides' of the play, so that she was able to coach them and give them feedback on their work.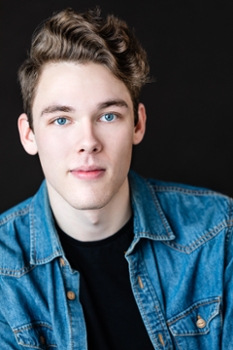 Bo Dyck is a twenty-one-year old honours acting student at the University of Winnipeg. He is in his final year and he is excited to pursue a career in art and performance. He attended the audition prep workshop and agreed to share his thoughts.
The Voice and Dialect workshop explored the importance of creating an accurate accent and the steps with which to get there. As an actor it is key to replicate the exact intricacies of the accent to fully access the character and how they communicate. Shannon Vickers guided the group through the steps necessary to produce a proper accent. With her assistance, the students had achieved an overall accuracy of British RP accent so that the characters and script were able to blossom. As an actor and a student, accuracy is a necessity for auditioning for a role; the more you can bring to the casting room the easier it is for you to be seen in that role. Adding this new understanding to the actor's toolbox when working with dialects is a crucial tool needed in performance. Working with Shannon is vital.


Not only is Bo an actor, he is also a writer and photographer. He is a photographer for comedy showcases, festivals, portfolios, and he also does acting headshots. While participating in the workshop, Bo took all of the photos for this audition prep workshop feature. To take a look at his work, if you haven't already, you can check out Parts 1 & 2 of the workshop feature.
Theatre prof hosts audition prep (Workshop feature, Part 1)
Lexical sets and more (Workshop feature, Part 2)
Bo feels that he has a knack for comedy and finds his roots as a performer in improvisation. Bo is optimistic to explore and expand his skills as a Winnipeg based artist. Clearly he's someone to watch!
*The 'sides' of a play are parts of a script of a play that are used for an audition.