Alexander
The United Centre for Theological Studies
---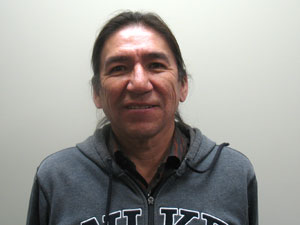 Alex Beardy

A big thank you to everybody who dared to listen and act on their dream for creating the Indigenous Spiritual/Pastoral Care diploma program.
I think any program to succeed must have a forward thinking educators and students and such an environment I believe exists at the University of Winnipeg and  The United Centre for Theological Studies. 
thank you
Osawisow Mayihkan "Yellow Wolf"