Dr. Jeffrey Newmark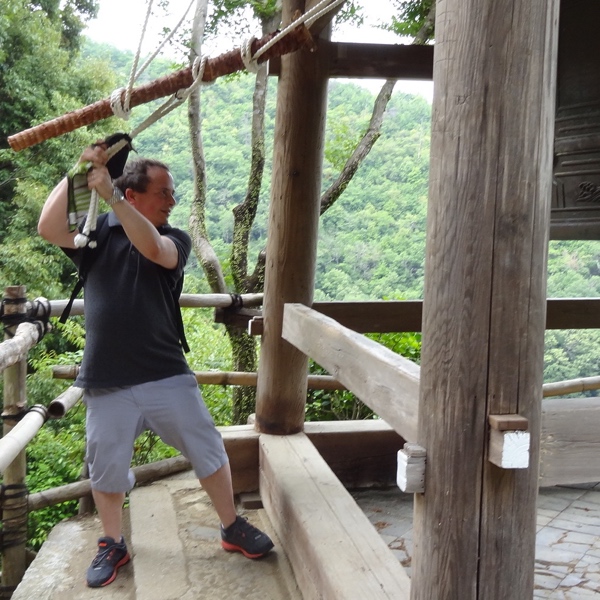 Title: Associate Professor
Phone: 204-786-9438
Office: 4M36
Email: j.newmark@uwinnipeg.ca
Biography:

Dr. Jeffrey Newmark earned his PhD in 2009 from the University of British Columbia, Asian Studies, with a major in Thought of the Tokugawa Period.  He has lived off and on for five years in Japan: three years in Hokkaido while on the JET Programme; and two years in Kyoto as a Japanese Ministry of Education, Culture, Sports, Science & Technology research fellow.  He initially came to Manitoba to teach as a summer sessional at the University of Manitoba, and soon thereafter began teaching at the University of Winnipeg.  He is currently working on revising his dissertation into a manuscript while also researching Japanese intellectual diplomacy in the late 1600s.  In his spare time, he enjoys watching and playing basketball, downhill skiing, movies, and traveling.
Teaching Areas:

Japanese intellectual, social, and cultural history; Japanese language; Japanese religion; East Asian cultural foundations; pre-modern Asian civilizations.
Courses:

Religion in Japanese Life (EALC-2708)
Japanese Cinema (EALC-2723)
Topics in Japanese Culture & Society (EALC-3/4720)
The Age of the Samurai (EALC-3/4721)
Research Interests:

Public sphere and civil society in early modern Japan; Japanese-Korean intellectual interchange in the Tokugawa / Joseon periods; Legends of nineteenth century Japan.