Environmental Studies and Sciences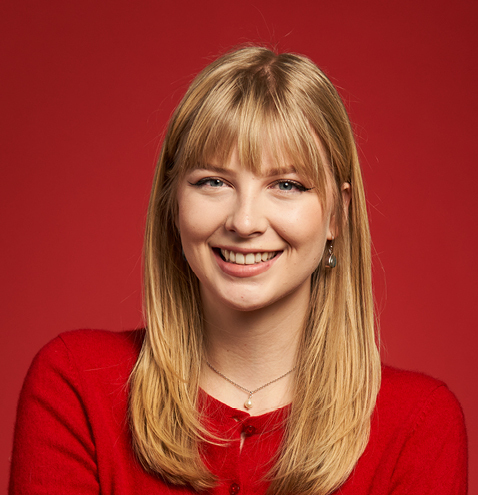 "This was such a great experience, it was like a whole world that I didn't know existed." – Amy Thorkelson
Amy Thorkelson is passionate about climate change.
"No other environmental issue or topic is as urgent," she said. "I think about it all the time."
She loves spending time outdoors, advocating for environmental issues, and learning about how the world works, so when she saw a summer job posted to work as an endangered wildlife technician, she jumped at the chance to apply.
She spent summer 2021 working alongside Drs. Richard Westwood and Katherine Dearborn examining the prairie habitat of the endangered Dakota skipper butterfly.
"This was such a great experience, it was like a whole world that I didn't know existed," she said. "I learned so much about endangered species research, how field work is done, and the process of publishing academic work."
The experience was so inspiring, Thorkelson is now considering applying to UWinnipeg's Master in Environment and Social Change where she can focus her career around climate change.
She hadn't seriously considered grad school when she moved from Gimli to Osborne Village to attend The University of Winnipeg straight out of high school.
"I thought grad school was so far out of my reach," she said. "It was just this abstract concept that was so intimidating."
Looking back on her university experience, she says that the close-knit faculty and diverse learning opportunities had a huge impact on her, building her confidence and introducing her to new ideas and initiatives.
"Coming from a small town, a big university can be super intimidating but at UWinnipeg you get to know your professors. Every class I've taken the professor knows my name," she said.
She loves the interdisciplinary nature of her program and says the chance to take courses ranging from environmental ethics and philosophy to ecology or soil science has given her a well-rounded knowledge that equips her to talk to others about climate change.
"You have to understand the science, but it's also very much about the human perspective. We can do as much research as we want about climate change but you need to get people to engage with it, to care about it. I'm always communicating about the things I'm learning."
---
What is Environmental Studies and Sciences?
Are you passionate about resolving the issues affecting the world's environment? Environmental studies and sciences combine various perspectives to understand the changes happening to our environment, while investigating human impacts and providing a framework to develop solutions for environmental problems. Choose a course of study from six different subject areas, including chemistry, forest ecology, forest policy and management, global environmental systems, sustainable environmental resource systems, and sustainable urban environments.
Make an Impact
Environmental professionals are found in a wide variety of fields! Are you passionate about helping reverse the effects of climate change? Work as a researcher for a non-profit organization like the Prairie Climate Centre. Do you want to help preserve prairie grasslands? Become the director of conservation with a provincial government. If you want to conduct and coordinate environmental studies and compliance monitoring, environmental impact assessment and consulting is for you!
Career Opportunities
Conservation Specialist
Park Management
Ecologist
Resource Specialist
Hydrologist
Environmental Lawyer
UWinnipeg faculty, students, and alumni are leaving their mark in the field of Environmental Studies. Read their stories:
Examining social equity and environmental justice in India
UWinnipeg launches Master In Environmental and Social Change
UWinnipeg hosts Environmental Research Fair
---
View Environmental Studies BSc Factsheet [PDF] and BA Factsheet [PDF] | See Academic Calendar Information [PDF] | Visit Department Website
Looking for more information? Please fill out the form below.