Chemistry
---

What is Chemistry?
Think you know what you're made of? Look closely — very close — and you'll begin to see that it's more than meets the eye. Chemistry is the science of understanding these building blocks. It spans all aspects of our lives, from our health and nutrition to the management of an environmentally sustainable world. You'll study the composition and properties of matter, how it reacts and transforms, and how we can use those changes to create new substances.
Make an impact
Chemists play a role in dealing with many challenges we face, including pollution, fresh water scarcity, food production, and vaccine and drug development. A biochemist may devote their life to discovering cancer treatments with decreased side effects, while an environmental chemist could research ways to reduce the amount of harmful chemicals that enter our lakes. At the molecular level, the potential for meaningful discoveries is endless.
Career opportunities
Medicine
Pharmacy
Government and hospital laboratories

Forensics
Agriculture
Mining, forestry, and fisheries
---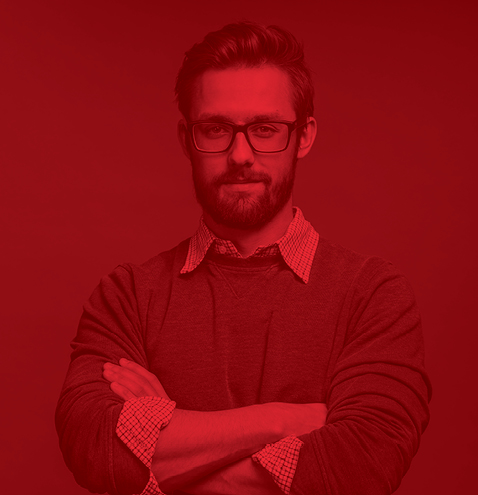 Student Profile - Jake Blackner
Once Jake Blackner discovered his passion for organic chemistry, the support he got from his professors inspired him to dive headfirst into the field. He plans on attending grad school so he can further his interest in research and teaching. Read Jake's story.
Impact stories
UWinnipeg faculty, students, and alumni are leaving their mark in the field of chemistry. Read their stories:
UWinnipeg student scatters neutrons in France

Defeating cancer through research

UWinnipeg chemistry student presents in Turkey
---
View Chemistry Factsheet [PDF]  |  See Academic Calendar Information [PDF] | Visit Department Website
Looking for more information? Please fill out the form below.