Sharissa Neault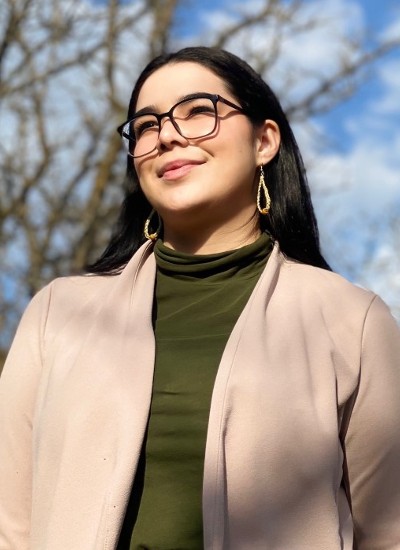 Sharissa Neault, BA (Hons)
Valedictorian
Graduating with a Bachelor of Arts in psychology, Sharissa originally arrived at UWinnipeg in 2015 with an interest in pursuing social work. However, she fell in love with psychology and made it her major in her second year.
During her time at UWinnipeg, she says many faculty and staff members had a profound impact on her; introducing her to psychology, making her feel welcome as an Indigenous person, and encouraging her interest in research. However, it was Dr. Melanie Martin who had the biggest impact — in both her studies and life.
Sharissa says that if one day she becomes a professor, she hopes she can work half as hard as Dr. Martin.
Outside of classes, Sharissa served as the President for UWinnipeg's chapter of the Canadian Indigenous Science and Engineering Society. She also worked with the Manitoba Indigenous Cultural Education Centre to share Ininímowin (Cree) with others on TikTok.
Through the Canadian Indigenous Science and Engineering Society, Sharissa had the opportunity to meet Indigenous scientists from all over North America through conferences.
She says it was an incredible experience that helped her remember her ancestors who were scientists long before colonization.
As she looks ahead to life after University, she remains committed to her language and culture, and knows she will continue to honour that commitment wherever she ends up.
She intends on taking the Graduate Records Examinations before pursuing a master's degree and PhD in psychology.