Philippe Larouche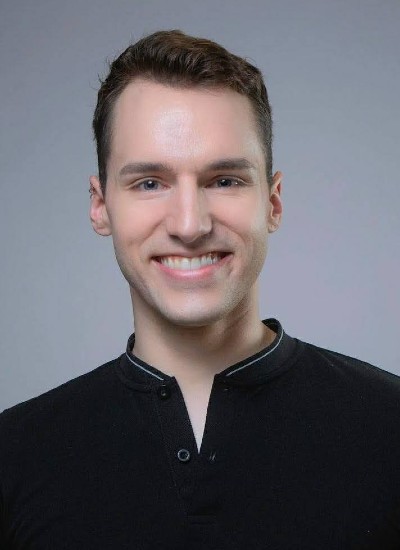 Philippe Larouche, BKin
Valedictorian
Philippe Larouche has long understood the beauty and poetry of a body in motion. It was, after all, his career as a professional ballet dancer that led him to The University of Winnipeg's Department of Kinesiology and Applied Health.
And while he initially arrived at UWinnipeg seeking a way to more effectively train for his career in the arts, he discovered that it wasn't just academic lessons that would leave a lasting impression. The people he met here had a huge impact. Every one of his professors offered an unexpected perspective and challenged how he understands the world and enriched his experience at UWinnipeg.
Philippe is no stranger to academic achievement. He was recognized with an NSERC Undergraduate Student Research Award and the 2021 Dr. Henry Woltman Scholarship, which is awarded annually to the most promising student entering the final year of the Kinesiology and Applied Health major.
His advice to present and future students is to focus not on the results, but on the process.
"No one path is the same," he said. "Allow yourself the freedom to be unsure, to change your mind, and to take your time."
As he prepares for what comes next — including CSEP and nutrition certification, as well as the possibility of pursuing his master's or medical school — Philippe is thankful for all the opportunities he has had at UWinnipeg.