Callum Goulet-Kilgour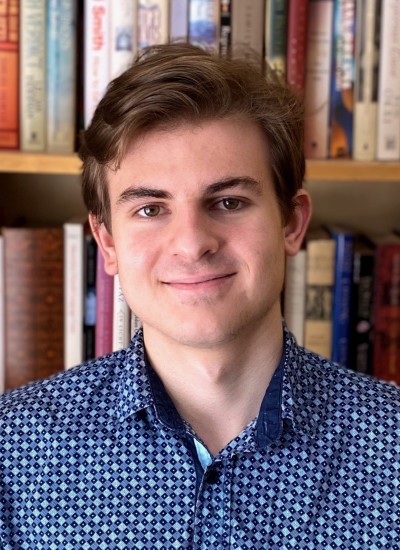 Callum Goulet-Kilgour, BA (Hons)
Valedictorian
Callum Goulet-Kilgour was drawn to a Bachelor of Arts in Economics for its vast and varied impact on major policy decisions — as well as the way it draws from mathematics, political science, business, philosophy, history, and other fields.
His most memorable University of Winnipeg moment was the chance to interview David Suzuki and Stephen Lewis as part of his work with The Uniter.
As a recipient of two Undergraduate Student Research Awards, Callum had the privilege of working alongside world-class scholars on projects combining quantitative analysis with social, cultural, and political considerations.
A lifelong learner, he believes that his university education comes with a duty to help others. During his time at UWinnipeg, he learned the importance of respectful dialogue, free speech, intellectual curiosity, commitment to social justice, and the celebration of diversity. This is knowledge that he plans to take with him into his future career.
He says one of the most amazing things about his UWinnipeg experience has been the amount of research he was able to take part in. The chance to take part in Honours level courses with small class sizes opened doors for him to participate in innovative research that gave him a more in-depth understanding of his chosen field. He recently had the chance to present one of his essays at the Canadian Economics Association Conference in Ottawa.
He encourages his fellow graduates to think about what the world needs and align this with their unique skills and interests. His goal is to find a career that matches both.