The Innovative Learning Centre
Community Learning
---
UW Adventures Kids Summer Camp - Donors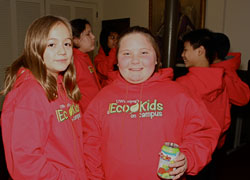 The Innovative Learning Centre is focused on closing the graduation gap. The programs offered are grounded in the philosophy of connecting elementary and secondary students to education and learning so that students remain engaged, graduate from high school, and enrol in post secondary.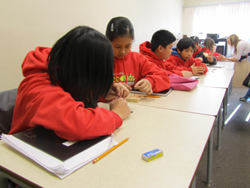 "Most of these students would not have daily physical activity or daily interaction with other kids if they did not go to this camp… Some students are happier and more willing to take risks when problem solving in math, science or social studies.  Some students are more confident in their overall abilities and understand what their strengths are.  Some students are having greater success with social interactions with other students in the classroom and at recess… I would tell parents to take this opportunity for their child to have fun being a kid with other kids in a safe and structured environment.  I would also tell them that their child will gain confidence, social skills, and an appreciation for the environment around them."   
— Inner-City school principal
"The camp most definitely addresses barriers that prevent our students from attending summer learning camps.  Students are able to get themselves to the school and catch the prearranged bus to the camp (at no cost).  The students are able to attend the camp free of charge. Healthy nutritious lunches are definitely a bonus as well.  We are a "Harvest" sponsored school during the school year but many students do not have access to additional food items during the summer break." 
— Inner-City school administrator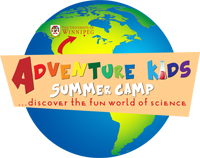 Programs
UWinnipeg Adventure Kids Summer Camp

The University of Winnipeg Adventure Kids Summer Camp is one of the Community Learning initiatives offered at The University of Winnipeg.  In the last seven years, more than 6,000 children have attended the free University of Winnipeg summer camp. Children come from more than 35 inner-city and north end schools, making it the largest free day camp for children in inner-city Winnipeg.
Since its inception in 2007, The University of Winnipeg has worked very closely in partnership with the Winnipeg Aboriginal Sports Achievement to develop and deliver programming. In partnership with the staff at WASAC, the junior (high school) and senior (university) camp leaders hired by the University to organize and implement the summer camp programs are highly trained and instrumental to the success of the programs. The camp leaders are for the most part inner-city youth, regarded as role models by the children who attend the programs. The youth employed by the camp are high school and university students who are gaining valuable work experience as well as being highly trained throughout the school year in preparation for summer employment.  
The children participate in engaging science and environmental activities with a focus on Indigenous science. The camp aims to address summer learning loss and the barriers to participation commonly facing inner-city children and youth: participants attend free-of-charge, transportation is provided to get the participants to the camp site, and a nutrition program provides two healthy snacks and a lunch to every participant. The University of Winnipeg is able to provide the camp programming as well as transportation, nutrition, supplies, t-shirts, re-usable water bottles, and canvas bags for each participant as a direct result of active private and public sector fundraising. 
Each year since its inception, the number of children who have registered and participated in the UW summer programming has grown. The camp employs a unique recruitment process to register participants. The Adventure Camp has developed relationships with more than 35 inner-city and north end elementary schools in Winnipeg and UW camp representatives visit each school to deliver classroom presentations and give each eligible student, primarily between the ages of 7-12, the opportunity to register. As registrations are received from as many as four times the number of spots available, a recruitment strategy has been developed and implemented in which teachers, principals, school social workers, etc. are given the opportunity to identify the children who would most benefit.
The youth leaders are hired through their high schools and the University after attending training sessions throughout their school year in courses such as first aid and CPR, Level 1 coaching, Level 1 refereeing, conflict management and leadership development. The youth participate in school-based training throughout the school year and at the end they are employed for the summer.  We work holistically with the youth 12 months a year and focus on staying in school, receiving training, and summer employment.
2014 Summer Day Camp Schools:
Bernie Wolfe
Brooklands
Buchanan
Cecil Rhodes
Champlain
Clifton
David Livingstone
Dufferin
Faraday
Fort Rouge
Greenway
Harold Hatcher
Hedges
Isaac Brock
John M. King
Joseph Teres
Kent Road
King Edward
Lord Nelson
Lord Selkirk

Luxton
Machray
Mulvey
Niji Mahkwa
Pinkham
Principal Sparling
Radisson 
Regent Park
Shaughnessy Park 
Sister MacNamara
Strathcona
Sargent Park
Stevenson
Victoria Albert
Wayoata
Wellington
Weston
Westview
William Whyte
Wolseley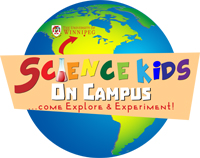 Science-Kids On Campus
The Innovative Learning Centre runs this program three times a year for a total of more than 30 weeks per year so that students from local elementary schools can attend classes at The University of Winnipeg.  While they are on campus, professors and teachers from the Faculty of Science, the Collegiate, and guest speakers deliver the grade six science curriculum. Students have the opportunity to participate in a wide range of hands-on scientific and environmental experiments and activities including dissecting squid, experimenting with gravity and magnetic fields, and measuring their own ecological footprint.
Eco-Kids on Campus 2007-2014

The Eco-Kids on Campus Strathcona School Video, (2011) produced by the classroom teacher, Mario Cueto.
The Strathcona Elementary School Grade 6 class prepared this 4 minute video in, A Tap on the Shoulder (2008), about their experience.
For further information on the activities of the Innovative Learning Centre please contact:
Ian Elliot

email: 
i.elliot@uwinnipeg.ca
To donate to the Innovative Learning Centre, click here.
< Back to Community Learning Programs and Services

Adventure Kids is a proud network member of Actua, a national network of like minded programs. Actua provides training, resources and support to its national network of members located at universities and colleges across Canada in the delivery of science, technology, engineering and mathematics (STEM) education outreach programming. Each year, these members engage over 225,000 youth in 500 communities nationwide. Please visit Actua at www.actua.ca.