Arts prof featured in "The Conversation"
Thu. Apr. 7, 2022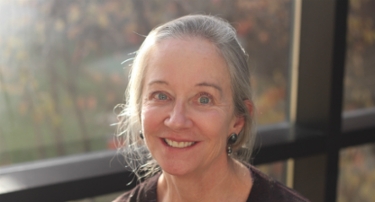 Dr. Jacqueline McLeod Rogers has a new piece in "The Conversation" which, according to Dean of Arts, Dr. Glenn Moulaison, demonstrates "her expert insightfulness."
Photo credit: Naniece Ibrahim
Dr. Jaqueline McLeod Rogers, Professor and Chair of the Department of Rhetoric, Writing, and Communications, is widely known for her research on the work of the late philosopher and educator Marshall McLuhan, who was born in Edmonton and raised in Winnipeg. In 2020, McLeod Rogers published McLuhan's Techno-Sensorium City: Coming to our Senses in a Programmed Environment (Rowan & Littlefield/Lexington Books, 2020). Prior to that, she had published a co-edited volume (with Drs. Catherine Taylor and Tracy Whalen), Finding McLuhan: The Man, the Mind, the Message (University of Regina Press, 2014) and a co-edited a journal (with Adam Lauder), The Imaginations Journal 8-3: Marshall McLuhan and the Arts (2017).
In her recent piece, Oscars 2022: 'Best director' for Jane Campion's slow-burn approach in 'The Power of the Dog' (The Conversation, March 17, 2022 and updated March 28, 2022), initially published prior to the Oscars, Dr. McLeod Rogers looks to concepts in McLuhan's work to explain why Campion's award winning film draws in the viewer as it does and why it is such an important film for our time.
According to Dr. Glenn Moulaison, Dean of Arts, "This new piece of Dr. McLeod Rogers' shows her expert insightfulness as well as the enduring value of scholarship informed by touchstones of cultural analysis."