New Arts faculty members in 2020
Fri. Oct. 2, 2020
The Faculty of Arts is pleased to welcome two new faculty members this fall.
Dr. Ben Nobbs-Thiessen is Assistant Professor and Interdisciplinary Coordinator and Research Chair in Mennonite Studies. Dr. Mark Meuwese is Chair of the History Department. Meuwese enthuses, "We are very excited that Dr. Ben Nobbs-Thiessen has joined the History Department. He will bring new transnational perspectives to the study of Mennonite history and culture. Ben's interest in migration history and environmental history will also appeal to students outside Mennonite Studies." 
Dr. Sandy Pool is Assistant Professor in the Department of English. Dr. Brandon Christopher, Department Chair, states that "The English Department is very lucky and very excited to have Dr. Sandy Pool join us." He adds that "she is a brilliant writer and an experienced and gifted teacher whose influence will be felt on campus and throughout the community for years to come."
Here Drs. Nobbs-Thiessen and Pool introduce themselves to us.
Dr. Ben Nobbs-Thiessen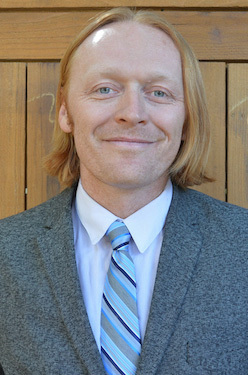 photo supplied

Born in Vancouver, I earned my BA and MA at the University of British Columbia before spending the next decade in the United States. There I received my PhD in History from Emory University in Atlanta and completed two postdoctoral fellowships in the School of Transborder Studies at Arizona State University and in the Roots of Contemporary Issues Program at Washington State University. I am thrilled to begin this new position as Chair in Mennonite Studies and Assistant Professor of History at UWinnipeg. 
My research has explored the Mennonite diaspora in Latin America, Bolivia's 1952 revolution and the process of internal colonialism in the Amazon and Gran Chaco regions of South America. My first book, Landscape of Migration: Mobility and Environmental Change on Bolivia's Tropical Frontier, 1952 to the Present was published with UNC Press in 2020. My new work is a transnational history connecting northern Mexico and southwestern Ontario.

I look forward to offering classes in Mennonite studies, migration, and environmental history and serving as editor of the Journal of Mennonite Studies here in Winnipeg! 
Dr. Sandy Pool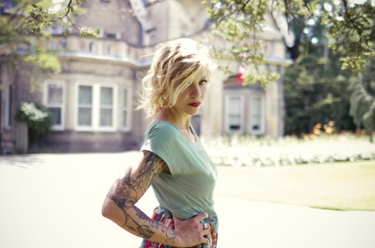 photo supplied


Dr. Sandy Pool (she/they) is a Canadian Writer, and Professor of Creative Writing.
She has taught English and Creative Writing at a variety of post-secondary institutions in Canada, the United States and the United Kingdom. Most recently, she was an Assistant Professor at the U.K's most prestigious program in Creative Writing, The University of East Anglia (Norwich UK).
As a writer, her work is concerned with both social engagement and feminist themes. She has published poetry, micro-fiction, nonfiction and theatrical texts. Her areas of interest/specialization include poetry and poetics, hybrid-genre writing, experimental essay forms, political writing, feminist literature and space and place theory.
As a writer, her first collection of poetry, Exploding Into Night was nominated for the Governor General's Award for Poetry. Her second collection, Undark: An Oratorio was nominated for Ontario's Trillium Book Award for Poetry, an Alberta Book Award, and a Toronto Arts Award. Her third book, I Love Lucy, a book of nonfiction essays is currently represented by Aevitas Creative Management in New York. Selections from this book are upcoming in The Walrus and the book has also been awarded fellowships to Yaddo, The Berton House and the Dora Maar House in France, as well as a recent $25,000 Explore and Create grant from the Canada Council for the Arts."