"Articulating the Pandemic": CRiCS series responds to COVID-19
Fri. Aug. 21, 2020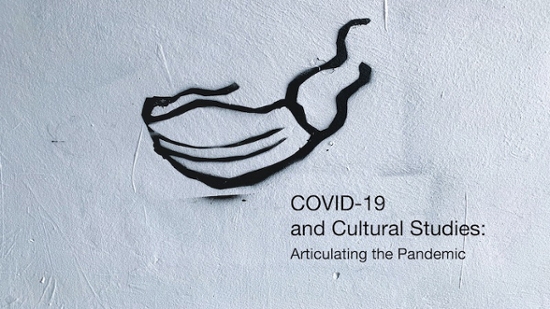 The feature image was designed by Lauren Bosc, adapted from an image by Adam Nieścioruk on "Unsplash."

Dr. Angela Failler is Canada Research Chair in Culture and Public Memory, Professor of Women's and Gender Studies, and Director of the Centre for Research in Cultural Studies (CRiCS). Dr. Jane Barter is Professor of Religion and Culture and a member of CRiCS. As the COVID-19 pandemic began to take ahold of our work and our lives, Failler and Barter put out a call for submissions inviting reflections on the experience of the pandemic as viewed through the lens of cultural studies. Failler and Barter left the form these submissions could take deliberately open. For example, they welcomed essays, creative writing, and images of art or photo documentation. In the introduction to the series, Failler and Barter explain that, "The open-endedness of these forms allows the authors to explore issues of the present moment, as they are still unfolding."
The series, COVID-19 and Cultural Studies: Articulating the Pandemic, continues to be published on the Cultural Studies website, as the pandemic unfolds and changes shape. Dr. Paul Lawrie, Associate Dean of Arts and Associate Professor of History, sees the value of the series in how it situates issues in the present within the larger historical context. Lawrie states that, "Through the lens of cultural theory this series expands our understanding of our current moment as an ever-shifting health/cultural crisis."
In addition to the text and images, each submission is audio recorded which adds an interesting perspective. In this way, the series is quite literally articulating the pandemic and in such a revealing way.
See also:
Articulating COVID-19, a UWinnipeg Communications feature by Naniece Ibrahim, June 16, 2020