Psychology students prep for conference
Mon. May. 4, 2020
Each year the Department of Psychology hosts the Prairie Undergraduate Research Conference. The conference provides students with the opportunity to present research as a part of their honours thesis (or independent-study projects) in a friendly, professional environment. Unfortunately, like so many events, this year's conference has been cancelled due to the COVID-19 pandemic.
But as Dr. Doug Williams, Chair of Psychology, reports, this year's honours students were undeterred by the disruptions caused by the pandemic. He states, "This year's cohort of about 30 were a particularly passionate and determined group. They soldiered onward with a shortened window for data collection, less faculty supervision, and increased family responsibilities."
In spite of the uncertainly of this time, four of the students agreed to share with us a bit about their research projects and themselves. Rebecca Goldstein and James Moar plan to continue in their programs, and after graduation will pursue graduate study in psychology. Laura Friesen and Mélanie Wrobel graduate in June and have applied to pre-professional programs. We wish them all the best!
Laura Friesen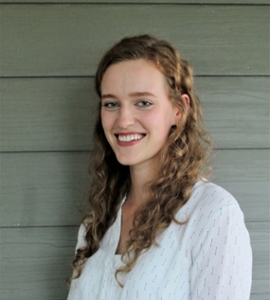 Photo credit: Rhonda Friesen
Laura Friesen is in her 4th year of the Honours program in neuroscience at the University of Winnipeg, under the supervision of Dr. Bruce Bolster. Laura has interviewed at the Max Rady College of Medicine and hopes to continue her studies there come the fall. Her research interests include the physiological foundations for and treatments of neurological diseases such as epilepsy, Alzheimer's, and Multiple Sclerosis.
 Rebecca Goldstein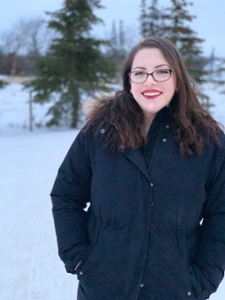 Photo credit: Audrey Coates 
Rebecca Goldstein is a student at the University of Winnipeg, pursuing an honours degree in psychology. In the future, Rebecca plans to attain a master's in counselling psychology.

James Moar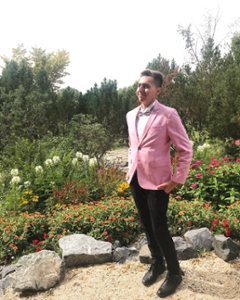 self-portrait
James Moar has been an honours psychology student at the University of Winnipeg for about five or six years now. James loves studying various areas of psychology with specific interest in social cognitive, physiological, and neuroscience focusing on understudied phenomena and populations, particularly LGBTQIA+. James is writing his thesis under the supervision of Dr. Harinder Aujla and Dr. Justin Friesen and says that this has been one of the most challenging and rewarding experiences of his entire academic career. He can't wait to pursue research further in his master's and beyond!


Mélanie Wrobel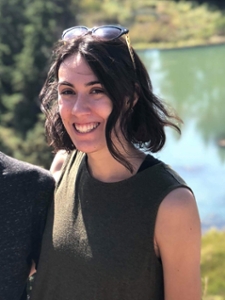 Mélanie Wrobel is in her final year of an honours degree in psychology and will be graduating in June 2020. Mélanie will continue her education in a master's program in speech language pathology.