WFH: Support staff adapt in challenging times
Thu. Apr. 2, 2020
Life as we've known it has changed - and so suddenly that it's hard to believe it's happening even as you see it. It's been remarkable to see how adaptable we are as people. Quickly new measures such as social/physical distancing have become the new norm. And in these challenging times, people have found creative and touching ways to support one another – even in the absence of physical contact with one another. Every day we see examples of these in the news, such as drive-by parades for birthday wishes, public tributes to health care workers, and teddy bears in the windows of Winnipeg homes to interest children, etc.
At the University of Winnipeg, support staff in the Faculty of Arts have quickly adapted to the new reality as well. With the campus buildings closed, and with the help of those in the University's technology sector, we now work from home as we continue to support faculty, students, and one another.
Here support staff members have shared photos of their new work spaces.


Nyala Ali
Experiential Learning and Internship Coordinator
Arts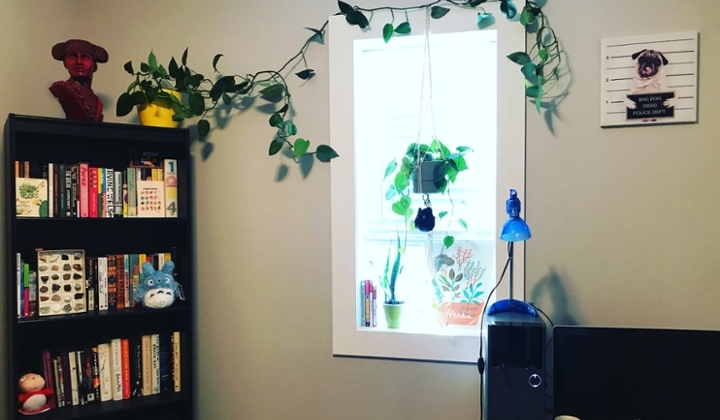 "New workspace: experiential ferning"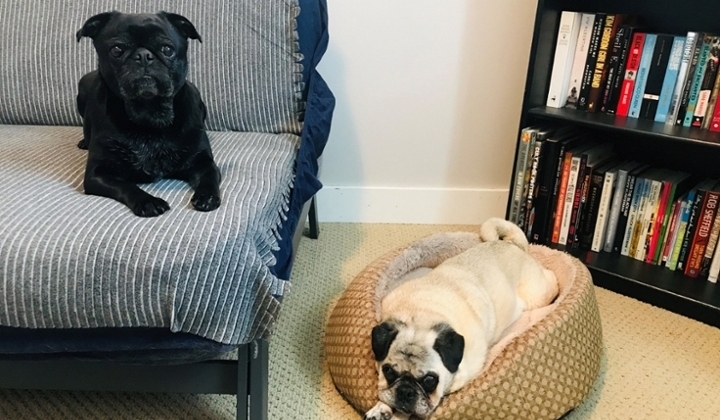 "New office mates practicing work-integrated loafing"


Karen Barkhouse
Research Coordinator
Psychology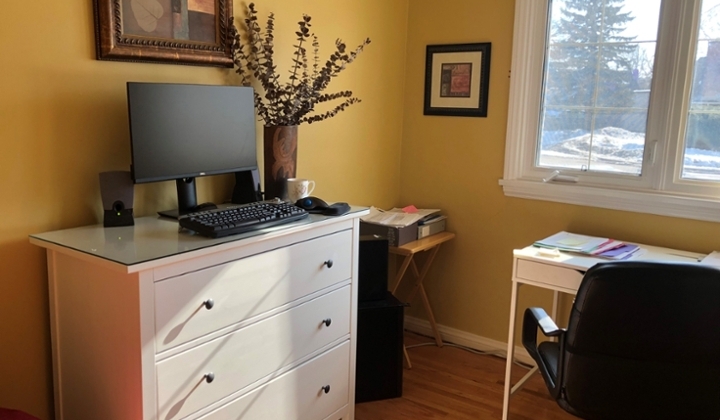 "It's humble, but it works surprisingly well thanks to being able to borrow the desktop and to having useful access to the network files."


Rachel Berg
Office Manager
Modern Languages and Literatures, Religion and Culture, and East Asian Languages and Cultures Program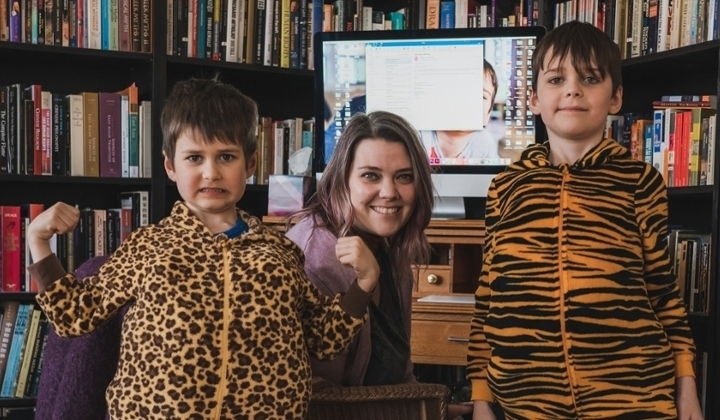 Rachel Berg, in her at-home workspace, says she's "frequently interrupted by her two sons, Leif and Soren (currently dressed up as a tiger and leopard, who have eaten far too much food)."


Angela McGillivray
Department Assistant
Classics, Philosophy, Women's and Gender Studies and Disability Studies
"This is my working from home view. Not too bad! But if I leave my coffee abandoned for one minute my new coworker, Figaro, will try to drink it! (And not pictured is the disaster of a living room turned home daycare haha!)."

Lisa McLean
Administrative Assistant
Arts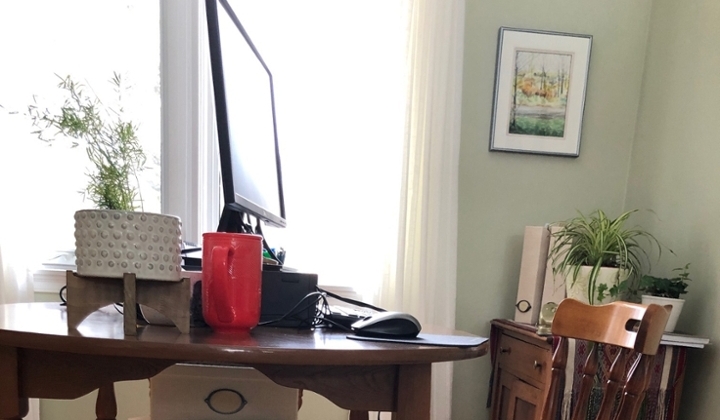 "With my desktop and a few other things from work, it's like being in the office - except my new office mate, Piper, snores!"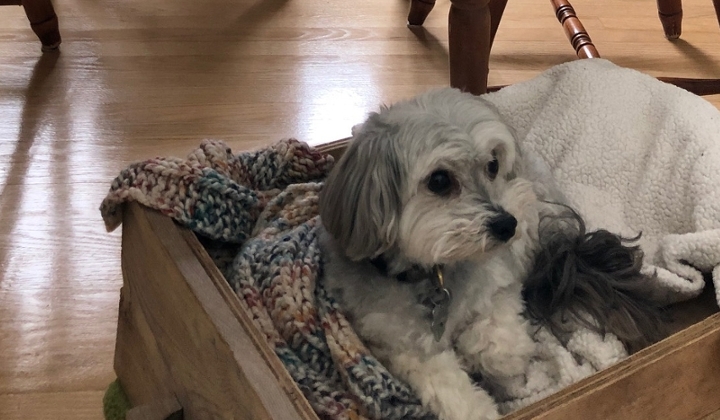 Carolynn Smallwood
Department Assistant
Psychology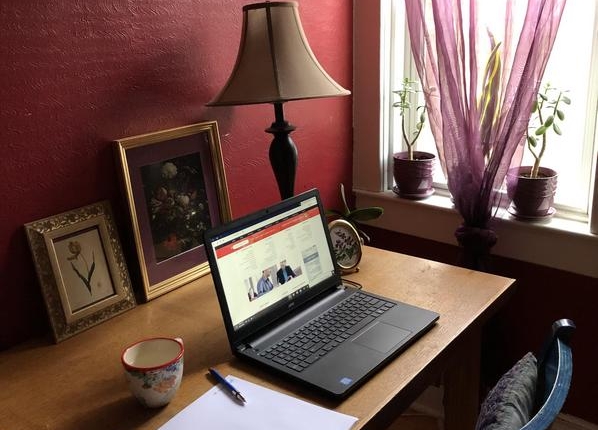 Carolynn Smallwood shares this photo of her home set-up, but says that it's "minus the two napping cats and the outdoors-loving-destructo-doggie!"

Sandy Tolman
Administrative Assistant
History, Mennonite Studies, and German Canadian Studies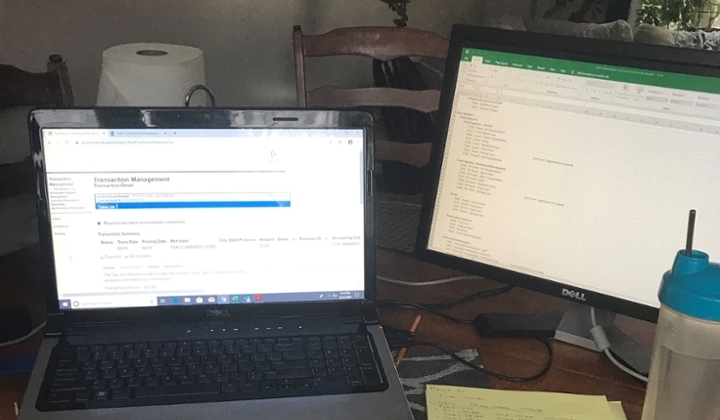 "Ahhhhh the joys of working at home. It's taken over my dining room..."

Janet Turner
Department Assistant
Criminal Justice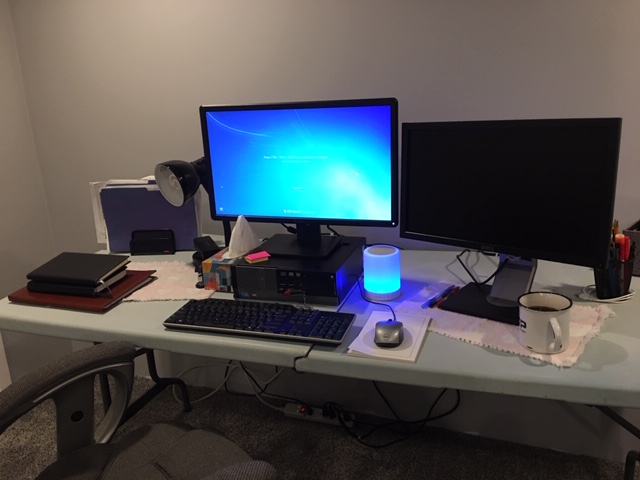 "Making the best of bad situation #SocialDistancing"