New Arts faculty members in 2019
Thu. Sep. 26, 2019
The Faculty of Arts is pleased to welcome new faculty members in seven departments in 2019: Criminal Justice, English, History, Indigenous Studies, Modern Languages and Literatures, Psychology, and Theatre and Film. Here they introduce themselves to us.
Chigbo Arthur Anyaduba
Assistant Professor
Department of English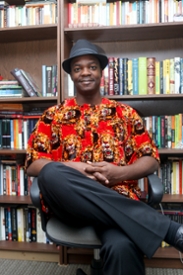 photo supplied
Chigbo Arthur Anyaduba teaches African and "Black" Diaspora literatures in the English Department, where he is an assistant professor. His research works examine representations of mass atrocities and genocides in Africa. His current research explores the various intersections linking the cultural memories of the Holocaust to representations of genocides occurring in Africa. Dr. Anyaduba earned his BA and MA degrees in literature at Obafemi Awolowo University, and a PhD in English at the University of Manitoba. He is a recipient of several prestigious awards, including a Vanier Canada Graduate Scholarship for his doctoral dissertation at the University of Manitoba, and a J.B. and Maurice C. Shapiro Fellowship at the United States Holocaust Memorial Museum for his research on genocides in Africa.


Erin Buckels
Assistant Professor
Department of Psychology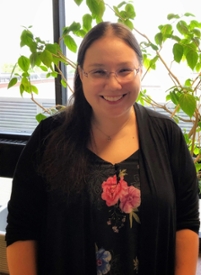 Photo credit: Carolynn Smallwood
Erin Buckels is an alumna of the University of Winnipeg. She completed her PhD in Social-Personality Psychology at the University of British Columbia in 2018. Her postdoctoral training was completed at the St. Boniface Hospital Research Centre. Dr. Buckels' research examines how a dispositional tendency to enjoy cruelty—everyday sadism—explains many toxic behaviors in daily life. She has conducted extensive research on the sadistic personalities of online trolls. Dr. Buckels advocates for victims of vicious trolling attacks by raising awareness of the psychology of 'dark' personality traits and their relevance to antisocial online behaviors. Her research has been published in prestigious psychology journals, such as Psychological Science and Journal of Personality and Social Psychology, and she has been interviewed by media outlets such as the Globe and Mail, National Post, CBC News, and Vice. Erin and her husband have a 5-year-old daughter. In her spare time, she enjoys gardening and quilting.


Jerome Fontaine
Assistant Professor
Department of Indigenous Studies
makwa ogimaa n'di-zhi-ni-kawz makwa n'doodem, ojibway-anishinabe niin zhigo sagkeeng doon-ji… (My name is bear chief, I'm bear clan, an ojibway-speaking human being from "where the river widens")
meegwetch
makwa ogimaa
(Jerome Fontaine PhD) 


Sarah Heath
Instructor
Department of Criminal Justice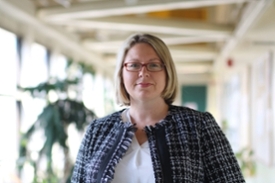 photo supplied
Sarah Heath holds a Master of Arts degree in Criminology from the University of Ottawa. She is currently completing a doctorate in Program Evaluation with the Faculty of Education at the University of Ottawa. Her current research is focused on how to involve program beneficiaries, particularly youth, in participatory and collaborative research and evaluation and the strengths and benefits associated with their involvement. Sarah has also recently published and presented research on: the evaluation industry in Canada, concept mapping and Q-sorting, meta-analysis, mixed methods research and pragmatism as an epistemology, the online experiences of young women, political rhetoric on crime, Canadian parole legislation, Ontario bail courts and court efficiency.
Prior to joining the University of Winnipeg, Ms. Heath conducted research and evaluation in the field of criminal justice as a Public Servant at Public Safety Canada, Correctional Service Canada and the Department of Justice. She has also collaborated on research and evaluation projects with The eQuality Project, St. Leonard's Society of Canada, the University of Ottawa Centre for Research on Education and Community Services and the Canadian Centre for Gender and Sexual Diversity.


Heidi Malazdrewich
Assistant Professor
Department of Theatre and Film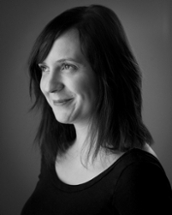 photo supplied
Heidi Malazdrewich is a Winnipeg-based director, dramaturg, actor, and theatre educator. She has worked with theatre companies all across Canada including: The Royal Manitoba Theatre Centre, The Citadel, Manitoba Theatre for Young People, Rainbow Stage, Theatre Projects Manitoba, Theatre Baddeck, Dry Cold Productions, Playwrights Atlantic Resource Centre, Sarasvati Productions, zone 41, and Theatre Incarnate. She was the Assistant Artistic Director of the Winnipeg International Storytelling Festival at the Arthur V. Mauro Centre for Peace and Justice, St. Paul's College, University of Manitoba and has taught theatre at The University of Manitoba.


Ms. Malazdrewich holds an MFA in directing from the University of Calgary and a B.A. Hons. from the University of Winnipeg. She is currently working on her Phd at the University of Manitoba. Her research is focused on Contemporary Canadian directorial practices and human rights related theatrical practices and literature.
 
Hope McIntyre
Assistant Professor
Department of Theatre and Film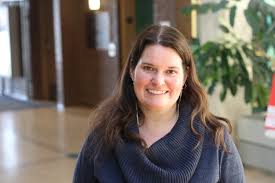 photo supplied
Hope McIntyre is Artistic Director of Sarasvàti Productions and produces FemFest (Winnipeg's annual festival of plays by women for everyone). She has an MFA in theatre directing (UVIC), a BFA in theatre performance (U of S), and completed an apprenticeship in performance at ARTTS International in England. She is a former President of the Playwrights Guild of Canada. She has worked as a director and actor for independent theatre in various Canadian cities as well as performing at the Edinburgh Fringe Festival. She is also an award-winning and published playwright. Her past teaching engagements include Mount Allison University, Brandon University, Centauri Summer Arts Camp and Prairie Theatre Exchange Theatre School.
See also: UWinnipeg theatre and film has 'Hope', UWinnipeg Communications feature, June 18, 2019


Jessica Riley
Assistant Professor
Department of Theatre and Film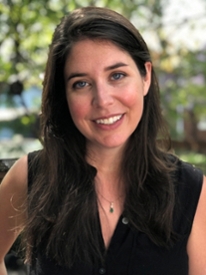 photo supplied
Jessica Riley's research and teaching focus on theatre history and historiography, dramaturgy, and Canadian drama. Dr. Riley's work has been published in the Cambridge Companion to Canadian Literature, Anglistik International Journal of English Studies, Canadian Performance Histories and Historiographies, Performing the Intercultural City, Latina/o Canadian Theatre and Performance, Outerspeares: Adaptations of Shakespeare, and Canadian Theatre Review. She is also the editor of A Man of Letters: The Selected Dramaturgical Correspondence of Urjo Kareda. Dr. Riley is currently at work on a manuscript that uses original archival research to analyze the creative impact of new play dramaturgy as practiced by Urjo Kareda at Toronto's Tarragon Theatre in the late 20th century.



Sébastien Roldan
Assistant Professor
Department of Modern Languages and Literatures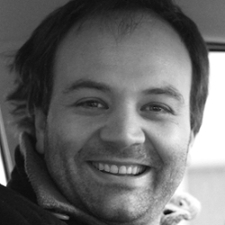 photo supplied
Sébastien Roldan first graduated in Chemical Engineering at the École polytechnique de Montréal. Much to his surprise, this degree ended up leading him towards literary studies. Feeling that he should first get to know the great names of literature before refining his taste, he found there was plenty to discover in the major French novelists and poets of the 19th-century, and never got comfortable moving back. Now a specialist of literary Realism and Naturalism (Balzac, Hugo, Flaubert, Zola, Maupassant, among others), he investigates the dialogue between literature and philosophy in literary texts. His dissertation, carried out in Paris (Université-Paris Ouest) and Montreal (Université du Québec à Montréal), explored the depiction of suicide in novels, such as Madame Bovary, Germinie Lacerteux, Thérèse Raquin, L'Assommoir, Le Petit Chose, L'Œuvre and Fort comme la mort. His most recent research project tackles the philosophical significance of the Seine river in 19th-century French texts by crossing historically accurate geographical data with poetically charged depictions.
For more information on Dr. Roldan, see his profile on the Department of Modern Languages and Literatures website.