Mitacs: Support your SS&H research and career development
Wed. Dec. 5, 2018

Mitacs is a national not-for-profit organization that delivers research and training programs to faculty, students, and postdocs in all disciplines. In the four years since its creation, our partnership with SSHRC has supported over 200 social sciences and humanities collaborations with not-for-profit organizations.
Find new funding sources, local and global research opportunities.   
Globalink
Build and strengthen your global research network - the program supports international collaborations, including travel abroad for Canadian students (at any time) and hosting international students at Canadian universities.
Accelerate - applications accepted any time
Supports research collaborations with a not-for-profit or industry partner, starts at four months at $15,000, and can scale up as much as you need; supports cross-disciplinary projects, international collaborations, and longer-term funding for graduate students.
Elevate – call for applications twice a year
A two-year post-doctoral fellowship with customized management training and competitive funding on a project with a partner. The program is open to post-docs in all disciplines.
Mitacs is committed to supporting innovative research across all disciplines, and we're pleased to share a small sample of notable projects within the SSH disciplines: 
Mitacs recently a funded UWinnipeg's Deputy Provost and Associate Vice-President Academic, Jan Stewart's project which looks at the use of career development programs for newcomer and immigrant youth which address their specific needs.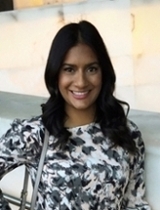 Questions? Contact Wajihah Mughal, Mitacs Representative @ wmughal@mitacs.ca