Arts retirees in 2018
Sun. Oct. 28, 2018
As we approach the new academic year, you may notice changes in some areas. People who were once the face of the department or who played an important role in it, have retired. Things will be different; they will be missed.
Here, friends and colleagues of our retirees share some of their thoughts.
Professor Per Brask, Department of Theatre and Film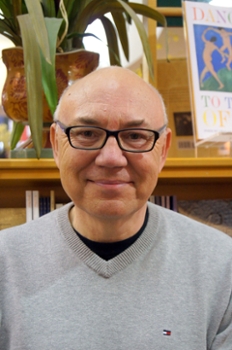 Photo credit: Bonnie Brask
Professor Tim Babcock, longtime Chair of the Department of Theatre and Film, shared his thoughts as follows:
Per Brask leaves us after 36 years of service that began with leadership of the new Department of Theatre and Drama in 1982. As its first Chair, Per established the direction for the Department, one which has been the foundation of its remarkable success. Coming from the industry as a director, dramaturg and artistic producer, he promoted and developed close connections with the local and national professional communities himself and encouraged this approach in those around him. His leadership has extended well beyond his terms as Chair, extending formally to his participation in University and Departmental governance, but more importantly, as a respected academic to whom we have all turned for advice. As an educator, he was beloved by his students and his classes have been among our most popular, often leading to searches for larger rooms to accommodate the swells in his registration. Despite these many contributions, it is his professional work as a playwright, scholarly critic, editor, translator and published poet which has been extraordinary, and I personally have no doubt that it will continue unabated in his retirement. We wish him all the best at the same time as we lament the profound loss to the department and the University that his departure represents.
Dr. Colin Goff, Department of Sociology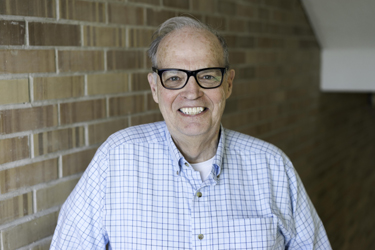 Photo credit: Rachel Berg

Dr. Kimberley Ducey, Associate Professor of Sociology, shared her thoughts as follows:
As December 2018 approaches, sadness looms in the Sociology Department. Colin Goff leaves us after 27 years of service that culminated with leadership of the Department.
During his nearly three decades at the University of Winnipeg, Professor Goff has reflected the legacy of sociological pioneers like Ida B. Wells-Barnett, Anna Julia Cooper, W.E.B. DuBois, Oliver C. Cox, E. Franklin Frazier, Gilbert Geis, Patricia Hill Collins, and David Nibert of civically engaged scholarship in pursuit of social justice. Through research, teaching, and service with international acclaim, Professor Goff has expanded and developed noteworthy disciplinary traditions. Always focused on how privilege is historically, politically, and socially constructed as an apparatus of power and disenfranchisement, Professor Goff's influential scholarship exemplifies the significance and capacity of sociology to impact public policy and push society toward genuine social justice.
Professor Goff is quite simply one of the humblest, gracious, generous, and kindest people I have ever known. Indeed, he will be astounded and likely quite uncomfortable by all the fuss being made about his impending retirement. He has long believed that he is simply doing his job. Nothing could be further from the truth. For nearly 30 years he has gone beyond the call of duty for students, staff, and colleagues. World-renowned and a pioneering sociologist, Professor Goff and his work are a testament to his vision of the consequential role of sociology to a more equitable, freer, and just world for humans and other animals. His research, mentorship, and activism serve as examples to us all. He will be terribly missed.
Dr. Wendy Josephson, Department of Psychology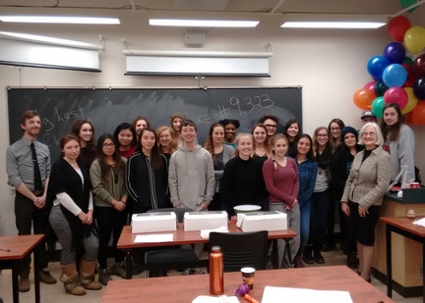 Wendy Josephson (second from the right)

Dr. Doug Williams, Chair of Psychology, together with her students, presented Wendy Josephson with a cake and balloons at her last class, as in the photo to the left. Dr. Williams shared the following:
Mid-September marked the end of an era for the Psychology Department. Professor Wendy Josephson retired. Professor Josephson has played many roles in the University, including some selfless ones, such as being the UWFA Chief Negotiator. The most important by far was mentoring students. Many students  passing though her classroom were inspired by her passionate interest in the subjects of social and organizational psychology. They heard about how aggression might be elicited by social cues, including a study of her own in which boys were found to spend extra time in the penalty box during a floor hockey game after exposure to a violent television program. She supervised more than her share of honours students, training them how to rigorously test their hypotheses about behavior in social situations. She will be missed by a large network of colleagues across Canada who pushed for the introduction of violence prevention programs for youth and young adults. Professor Josephson was a steady influence in Psychology, keeping the tone positive whenever difficult decisions needed to be made. She leaves highly respected by her departmental colleagues and students.
Dr. Allen Mills, Department of Political Science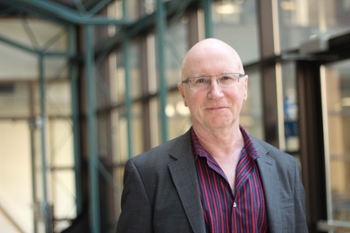 Dr. Linda DeRiviere, Chair of Political Science, and Lou Lepine, Administrative Assistant in Political Science, offered the following:
For almost five decades, Professor Allen Mills has been a valued and respected colleague within the Department of Political Science, one whose sense of administrative responsibility, collegiality and academic expertise we came to rely on. As well as teaching two generations of students, Professor Mills served two terms as Department Chair and three terms as President and Vice-President of UWFA. Professor Mills also made significant contributions to the study of Canadian politics in his two books on the political thought of Pierre Elliott Trudeau and of J.S. Woodsworth. In addition to his research, Professor Mills also reached a wider audience as a regular reviewer of history and political science books for the Winnipeg Free Press. Although he will now have more time to devote to reading, art appreciation, travel and gardening, Professor Mills will maintain a connection with the University of Winnipeg. As a Senior Scholar, Professor Mills plans to pursue research projects on Ed Schreyer as well as on a study of the question of how Indigenous self-government might fit into the Canadian constitutional order. Professor Mills was a treasured colleague, and he will be missed. We wish him all the best in his well-deserved retirement.
 Dr. Hans Werner, Department of History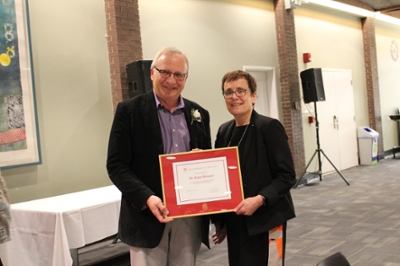 Dr. Hans Werner with President Annette Trimbee in May 2018
Royden Loewen is Chair in Mennonite Studies. He writes:
It is my pleasure to salute Hans Werner on his retirement as Mennonite history professor and executive director of the D.F. Plett Historical Research Foundation Inc. He has held this position at the University of Winnipeg since July 2005, a time during which he helped shape the Plett Foundation and provide it with sterling leadership. During this time he has exercised his duties with dignity, thoughtfulness and a steady hand. The Plett Foundation ED is an exacting position, requiring community outreach, editorial skills, financial oversight and, because it is linked to the broader enterprise of Mennonite history, it is also includes the role of a teacher and researcher. He has excelled in every one of these aspects: 'his true calling is teaching' says one student; his 4th book in the works will be as innovative and thorough as his previous three! We all wish Hans a magnificent retirement, happy sailings on Lake Winnipeg, an easy and joyous time with his wife Dianne and family, and much more innovative historical enquiry.