Arts research award recipients
Sun. Oct. 15, 2017
The Award for Achievement in Scholarly or Creative Activity is given annually during the academic year (September-August), normally (i) to a probationary or term appointment, and (ii) to a tenure or continuing appointment. However, this year an exception was made due to the nature of the applications and the awards were given to two tenured professors.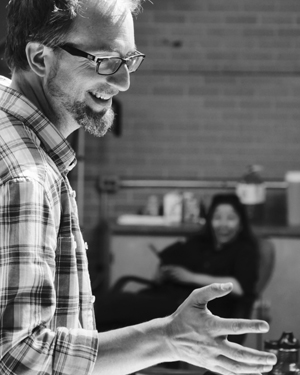 Christopher Brauer (Theatre and Film)

Christopher Brauer is Associate Professor in the Department of Theatre and Film. He received the Faculty of Arts Achievement in Scholarly or Creative Award for directing the Shakespeare in the Ruins production of Richard III, which ran from June 1 to 25, 2016. Glenn Moulaison, Dean of Arts, states that "Professor Brauer's directorial vision in casting a disabled actor as Richard III was recognized locally, nationally, and internationally as thought-provoking and innovative. He has offered a new interpretation of this classic Shakespearean play and character through the lens of disability theory."
For more information, you can go to Randall King's review of the production, "Winnipeg production first in Canada to cast disabled actor in Richard III", for the Winnipeg Free Press (June 3, 2016).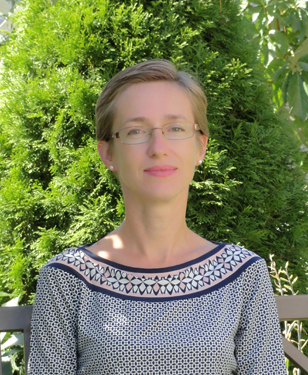 Tanya Narozhna (Political Science)

Tanya Narozhna is Associate Professor in the Department of Political Science. She was nominated for the Faculty of Arts Achievement in Scholarly or Creative Award for her book, Female Suicide Bombers – A Critical Gender Approach, (University of Toronto Press, Scholarly Publishing Division, 2016), which she co-authored with W. Andy Knight of the University of Alberta.  According to Dr. Glenn Moulaison, Dean of Arts, "Narozhna's book, drawing on both empirical data and a robust theoretical analysis, has shed new light on the phenomenon of female suicide bombings and on how it is represented and studied in the West. It is already considered to be a valuable contribution to the field."
For more on Dr. Narohzna and her book, you can go to Diane Poulin's piece for the University of Winnipeg NewsCentre "Examining female suicide bombers – new book by UWinnipeg prof" (Oct. 11, 2016)