Conference invitation for RHET prof
Tue. Apr. 25, 2017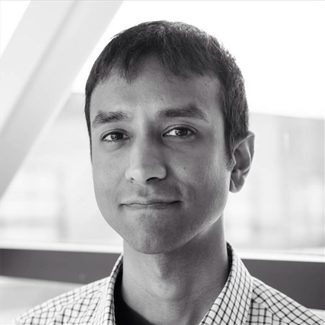 Jason Hannan (Photo credit: Rachel Berg)

In response to his book, Truth in the Public Sphere (Lexington, 2016), Dr. Jason Hannan, Assistant Professor in the Department of Rhetoric, Writing, and Communications, has been invited to share his thoughts in a panel discussion "The Proliferation of Lies: Media in the Post-Truth Era" at the Global Media Forum, an international symposium on media and civil society, in Bonn in June. "Reaching across disciplines and into everyday life situations, Jason's book has been acclaimed for its innovative contributions to scholarly conversations about ethics," states Dr. Jaqueline McLeod Rogers, Chair of the Department of Rhetoric, Writing, and Communications. "This," she adds, "has resulted in his being invited to address the prestigious gathering in Bonn."

Deutsche Welle, Germany's international broadcaster, hosts the conference annually. The theme for this year's event is "Identity and Diversity" and it is expected to draw more than 2,000 guests and participants from 100 countries.

Dr. Hannan is the editor of Philosophical Profiles in the Theory of Communication (Peter Lang, 2012). His articles have appeared in Communication Theory, Contemporary Pragmatism, Review of Communication, Empedocles: European Journal for the Philosophy of Communication, RASK: International Journal for Language and Communication, and Intellectual History Review.
For more on Dr. Hannan and Truth in Public Sphere, please go to the features "A timely launch of the book Truth in the Public Sphere" and "UWinnipeg Prof tackles fake news" on UWinnipeg's NewsCentre.
About the book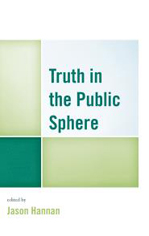 Has truth become a casualty of America's increasingly caustic and volatile political culture? "Truth in the Public Sphere" seeks to understand the significance of truth for the everyday world of human communication. To this end, this book explores the place of truth in several facets of the public sphere: language, ethics, journalism, politics, media, and art. Featuring an international group of contributors from across the humanities and social sciences, this collection is a definitive supplement to theoretical debates about the meaning and status of truth. (Lexington, 2016).