Prof's work featured on the "Nature of Things: Pompeii's People"
Wed. Oct. 5, 2016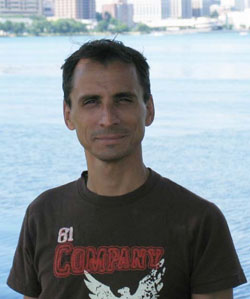 Dr. Michael MacKinnon (photo supplied)
In this year's premiere of CBC's "The Nature of Things", longtime host Dr. David Suzuki goes to the site of the ancient Roman city of Pompeii. Since it was first discovered in the 18th century, the site has fascinated researchers as a view into the lives of those who were in Pompeii when Mount Vesuvius erupted in 79 AD, burying the city and leaving it frozen in time.
Suzuki meets with the world's leading experts, including University of Winnipeg's Dr. Michael MacKinnon, who explain what they've been able to learn from the site. Hear what MacKinnon and others are able to tell us about life in the ancient city, from the structure of the city itself to how its citizens lived and related to others and their surroundings. Modern day threats to the site, including the possibility of another eruption of Mount Vesuvius, are discussed as well.

To find out more, you can go to http://www.cbc.ca/natureofthings/episodes/pompeiis-people and follow the links to see a preview of the episode, "Take a Walk through Pompeii using Google Street View", find out "New Things We're Learning About Pompeii and Its People", or even "Party Like a Pomeiian at the Royal Ontario Museum"!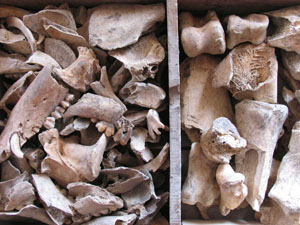 Dr. Michael MacKinnon is an internationally-recognized researcher in zooarchaeology. In 2015, he received the University of Winnipeg's Erica and Arnold Rogers Award for Excellence in Research and Scholarship. He is a professor in the Department of Classics and teaches in the Departments of Classics and Anthropology.

In "Pompeii's People", Dr. MacKinnon explains what he has been able to reveal about ancient life through the study of ancient trash.



"Pompeii's People": Thursday, October 6, 2016 8PM on CBC-TV