New faculty members in Arts
Thu. Oct. 6, 2016
The Faculty of Arts is pleased to introduce new faculty members in six departments. Glenn Moulaison comments that "As Dean of Arts, I'm proud to welcome these new members to our faculty, where they will further their already well-accomplished careers."
Darren Courchene (Indigenous Studies)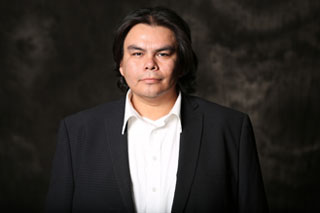 (Photo supplied)

Darren Courchene, a citizen of the Sagkeeng First Nation, has worked in the field of oral history documentation for over five years in two major projects which explored the spirit and intent of the treaty negotiations between the representatives of the Anishinaabe peoples and the British Crown. The research he is currently conducting incorporates oral, written, and archival sources to examine the traditional and contemporary roles and responsibilities of leadership in Anishinaabe treaty making as well as exploring the issues of nation, nationalism, and nationhood in a literary context. Mr. Couchene has lectured on Treaty history, interpretation, negotiation, and implementation in national and international settings and is currently completing a Ph.D. in Native Studies (Culture, Literature and Politics) at the University of Manitoba.
Chantal Fiola (Urban and Inner-City Studies)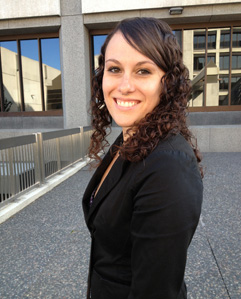 (Photo supplied)

Chantal Fiola is Red River Métis Anishinaabe with family from St. Laurent and Ste. Geneviève, MB. She is the author of Rekindling the Sacred Fire: Métis Ancestry and Anishinaabe Spirituality, which won her the John Hirsch Award for Most Promising Manitoba Writer and the Beatrice Mosionior Aboriginal Writer of the Year Award (2016). She has a Ph.D. in Indigenous Studies (Trent University), an M.A. in Sociology and Equity Studies in Education from the Ontario Institute for Studies in Education (University of Toronto), and a B.A. (Hons) in Women's and Gender Studies (University of Manitoba). Prior to coming to UWinnipeg, she had been teaching in the Native Studies Department at the University of Manitoba since 2012. Dr. Fiola is on the Board of Directors (secretary) for the Native Women's Transition Centre. She is Midewiwin and participates regularly in Anishinaabe ceremonies. Read more
Matthew Flisfeder (Rhetoric, Writing, and Communications)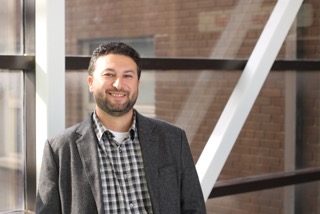 (Photo credit: Naniece Ibrahim)

Matthew Flisfeder received his Ph.D. from the Joint Graduate Programme in Communication and Culture at Ryerson and York Universities. He is the author of The Symbolic, The Sublime, and Slavoj Žižek's Theory of Film (Palgrave Macmillan, 2012), Postmodern Theory and Blade Runner (Bloomsbury, 2017), and co-editor of Žižek and Media Studies: A Reader (Palgrave Macmillan, 2014). Dr. Flisfeder's current research looks at the relationship between social media, ideology, and neoliberal subjectivity.
Kristin Lovrien-Meuwese (Modern Languages and Literatures)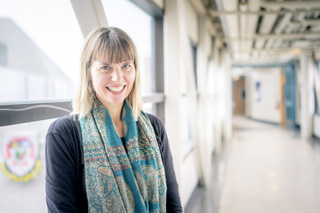 (Photo credit: Rachel Berg)
Kristin Lovrien-Meuwese holds an M.A. and Ph.D. (2002) in German with a focus on Second Language Acquisition from the University of Wisconsin-Madison. She earned her B.A. from the University of Minnesota, Twin Cities, with a double major in German and in English. As an undergraduate, she also attended Karl-Franzens Universität in Graz, Austria. Dr. Lovrien-Meuwese has taught at the University of Winnipeg since 2005 as contract faculty, teaching for both the Department of Modern Languages and the Interdisciplinary Linguistics Program. She is currently teaching German courses, and will be offering a Dutch course in the Spring - a first for the University.  Lastly, she is looking forward to continuing her research on heritage languages in Manitoba and the role of language in forming identity.
Andrew McGillivray (Rhetoric, Writing, and Communications)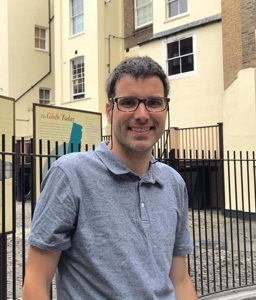 (Photo supplied)

Andrew McGillivray is an Assistant Professor in the Department of Rhetoric, Writing, and Communications. Having completed his Ph.D. in Icelandic Literature and Comparative Cultural Studies at the University of Iceland (2015) with a specialization in Old Norse mythological, heroic, and saga literature, Dr. McGillivary is delighted to join the vibrant academic community at the University of Winnipeg. Among his research interests are Nordic languages, comparative mythology, literary theory, translation studies, memory studies, and oral culture. In particular, he focuses on the influence of social structures on texts in both the medieval and modern periods and the connection between orality and literacy.


Peter
Miller
(Classics)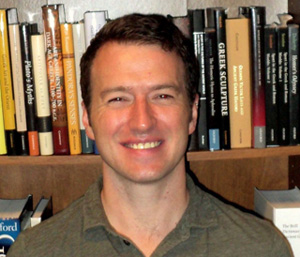 (Photo supplied)

Peter Miller completed his Ph.D. in Classical Studies at the University of Western Ontario (2014) with a dissertation that focused on the representation of gender, class, and ethnicity in the literature associated with the ancient Olympic Games. He was awarded a Governor-General's Academic Gold Medal for his graduate work (2014) and also received a SSHRC Doctoral Fellowship (2011-2013) and was the Crake Doctoral Fellow in Classics at Mount Allison University (2013-2014). Alongside his teaching and research position at UWinnipeg, Dr. Miller is the Associate Editor for Book Reviews for the American Journal of Philology, the oldest journal of Classical Studies in North America. Read more
Sean McMullen (Theatre and Film)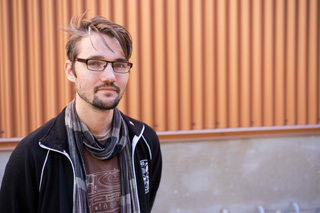 (Photo credit: Rachel Berg)
Sean McMullen is an alumni of the University of Winnipeg with a B.Sc. in Biology and Honours BA in Theatre Design. After completing a M.F.A. in Theatre Design from the University of Alberta, Sean returned to Winnipeg to work professionally as a Set, Costume, and Lighting designer, as well as teach with the University of Winnipeg's Department of Theatre and Film. Mr. McMullen has been honoured to join the department again as a sessional member, having previously instructed as contract staff.