CJ prof publishes "Behind the Walls"
Tue. Oct. 4, 2016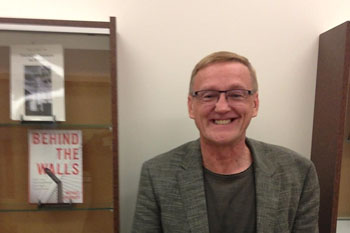 Dr. Michael Weinrath, Criminal Justice
(Photo credit: Steven Kohm)




Calling on his extensive experience in community and institutional corrections, Dr. Michael Weinrath of the Department of Criminal Justice has published a new book, "Behind the Walls: Inmates and Correctional Officers on the State of Canadian Prisons" (UBC Press, 2016).

Dr. Weinrath is Professor of Criminal Justice and Director of the Justice Research Institute at UWinnipeg. He is also a former Chair of the Department of Criminal Justice and served a term as Acting Dean of Graduate Studies. He has also published "Adult Corrections in Canada," co-authored with John Winterdyk (de Sitter Publications, 2013), a book which has been used as a text in UWinnipeg's CJ-2203 "Institutional Corrections" and in other universities and colleges in Canada.
Details about the book launch are to be announced.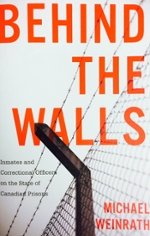 Despite falling crime rates, more rights for inmates, and better training for correctional officers, Canada's prison population is on the rise, and outbreaks of violence continue to grab headlines. Applying Erving Goffman's frame theory and drawing on interviews with inmates and correctional officers in federal and provincial institutions, Dr. Michael Weinrath assesses whether improvements over the past twenty-five years have truly led to 'better corrections' (UBC Press).