UIC prof comments in WFP
Tue. Dec. 8, 2015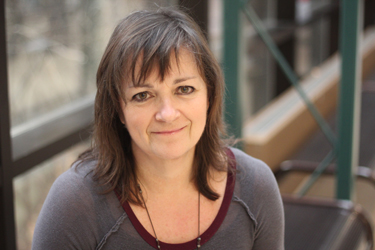 Dr. Shauna MacKinnon of the Department of Urban and Inner-City Studies is an activist academic teaching and learning in Winnipeg's inner-city. She has done extensive research on social and economic issues over the past 20 years, looking in particular at public policy, poverty, and inequality. Recently, MacKinnon commented on a Winnipeg Free Press editorial, Selinger gives poor answer to bad report card on poverty (November 25, 2015), which reported that, according to the 2015 Campaign2000 Child and Family Poverty Report Card, Manitoba fared poorly in comparison to the other provinces.
In her analysis, Community-based programs necessary (Winnipeg Free Press, December 4, 2015), MacKinnon expresses concern with the study's findings. "This is disappointing news," she says, "and the reasons for this need to be investigated so we can know better who is poor, where poverty in Manitoba 'lives' and what different levels of governments should do." MacKinnon takes aim, however, at the suggestion in the editorial that the Manitoba provincial government is spending too much on community groups and organizations. Through her research and in the students in her classes, MacKinnon has seen first-hand how these organizations have changed peoples' lives for the better. She notes that while there are frequent calls for preventative measures to be taken to address social issues, funding of community-based services is often criticized.
"Community-based organizations are not going to solve poverty on their own, that's for certain," MacKinnon concludes. "But they are one part of the solution, and they should be adequately funded to do their work."
For more on Dr. MacKinnon's work, check out her blog: http://www.shaunamac.com/
To find out more about the Department of Urban and Inner-City Studies and its programs, go to the Department's website at http://uwinnipeg.ca/urban-inner-city-studies/index.html