Riley Fellowship Lecture to be given by Dr. Alessandro Portelli
Wed. Sep. 23, 2015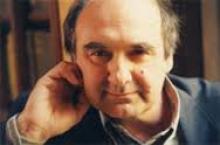 H. Sanford Riley Fellowship in Canadian History Presents: "On the Uses of Memory," a lecture by Riley Fellow Dr. Alessandro Portelli, Professor of American Literature, University of Rome.
Acknowledged internationally as the most influential oral historian of the last quarter century, Professor Portelli will explore studies of memory and oral history in contemporary society. The Oral History Centre invites all faculty, students, and the community to attend.

Admission is free and there is no need to RSVP. For more information please contact the Oral History Centre at 204-258-3090 or oralhistorycentre@gmail.com. This lecture marks the opening of the International Workshop on Oral History at the Oral History Centre, University of Winnipeg, October 1–3, 2015.