Arts welcomes new faculty members
Wed. Aug. 26, 2015
The Faculty of Arts welcomes new faculty members in several departments.
Dr. William Rory Dickson, Department of Religion and Culture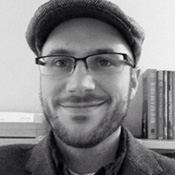 Dr. Dickson completed a Joint-PhD in Religious Studies (2012) at Wilfrid Laurier University and the University of Waterloo, with a specialization in Islamic Studies. As a SSHRC Doctoral Fellow (2010-2011) Dr. Dickson attended the University of Toronto and the University of Copenhagen's Graduate Research School in Damascus, Syria. His research focuses on contemporary Islam in general, and on Islamic mysticism (Sufism) in particular. His forthcoming book Living Sufism in North America: Between Tradition and Transformation (State University of New York Press, 2015) explores the ways in which Sufi leaders in North America negotiate Sufism's changing relation to Islamic orthodoxy, authority, and gender. He is currently preparing a manuscript with Meena Sharify-Funk (under contract with Equinox) for an innovative introductory text on Sufism, while continuing a number of research projects on Sufism.
Ms. Bronwyn Dobchuk-Land, Department of Criminal Justice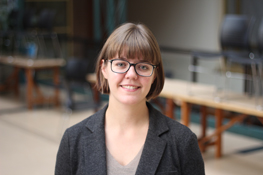 Ms. Dobchuk-Land is a PhD candidate in the Department of Sociology at the City University of New York (CUNY) Graduate Center. In her research, she makes connections between changing forms of settler colonial governance in Canada, criminal justice policy in Manitoba, and inner-city community-based crime prevention programming in Winnipeg. She has received support from the Social Sciences and Humanities Research Council (SSHRC), the Advanced Research Collaborative (ARC) at the CUNY Graduate Center, and the Marilyn J. Gittell Foundation. As an educator, Ms. Dobchuk-Land has a special interest in critical and digital pedagogies. She has worked as an Instructional Technology Fellow at Macaulay Honors College in New York City, and she is part of the Interactive Technology and Pedagogy program at the CUNY Graduate Center.

Dr. Justin Friesen, Department of Psychology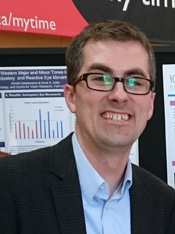 Dr. Friesen, B.A. Hons. (Winnipeg), Ph.D. (Waterloo), is an experimental social psychologist with an interest in social inequality. He researches why people endorse the status quo or ideologies that put them at a personal disadvantage, and the psychological mechanisms that people use to defend their cherished political and religious worldviews.  More recently, he has been using eye tracking methods to study how visual gaze differs when viewing people from other races and how social motivations, such as needs for control or to belong, influence these processes.






Dr. Julie Nagam, Department of History/Winnipeg Art Gallery - Click here to go to the Communications feature of Dr. Nagam.
Dr. Julie Nagam carries a joint position of a Chair in the History of Indigenous Art of North America at the University of Winnipeg and the Winnipeg Art Gallery. Her current SSHRC project includes The Kanata Indigenous Performance, New and Digital Media Art Project (www.transactivememorykeepers.org). Dr. Nagam has published, The Occupation of Space: Creatively Transforming Indigenous Living Histories in Urban Spaces (2015); A Home for Our Migrations: The Canoe as Indigenous Methodology (2014); Charting Indigenous Stories of Place: An alternative cartography through the visual narrative of Jeff Thomas (2013) and (Re)Mapping the Colonized Body: The Creative Interventions of Rebecca Belmore in the Cityscape (2012). Dr. Nagam's creative practices include working in mixed media, such as drawing, photography, painting, sound, projections, new and digital media. She has shown work nationally and internationally.
Dr. Sharanpal Ruprai, Department of Women's and Gender Studies - Click here to go the Communications feature of Dr. Ruprai by Naniece Ibrahim.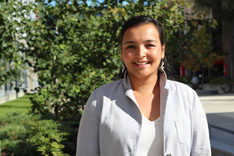 Dr. Sharanpal Ruprai is a writer and Assistant Professor of Women's and Gender Studies at the University of Winnipeg. Ruprai's début poetry collection, Seva was shortlisted for the Stephen G. Stephansson Award for Poetry by the Alberta Literary Awards in 2015. She will be reading from this collection on September 20th 2015 at 7:00 pm at the Forks for the Thin Air Festival (see link: http://thinairwinnipeg.ca/events/2015/09/20/voices-from-oodena-voix-doodena/). As an interdisciplinary humanities scholar, her research and teaching interests include: indigenous and critical race feminism, religious and cultural studies and artistic practice. Currently, she is working on a collection of essays entitled Who You Calling a Kaur/Princess? And by juxtaposing novels, plays, poetry collections, and films, the book explores issues such as religion, gender violence, and identity, within the specific context of the Canadian South Asian women's experience.