Arts introduces new Acting Chairs
Wed. Aug. 26, 2015
The Faculty of Arts is pleased to announce the appointments of Acting Chairs in two departments.
Dr. Jane Cahill, Acting Chair of Modern Languages and Literatures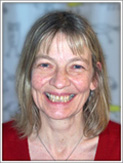 Dr. Jane Cahill has taught at the University of Winnipeg for 39 years. As a member of the Classics Department she has taught courses in the Greek and Latin languages, Classical Mythology, Religion in Greece and Rome, Everyday life in Greece and Rome, and, as a member of the Interdisciplinary Linguistics Faculty, Greek and Latin in Today's English.
Her research interests include the staging of Greek drama and Greek myths told in the voices of women. She has performed as a storyteller in schools, galleries and festivals.
Cahill was Chair of the Department of Classics for six years, from 2007 to 2013.
Dr. Catherine Hunter, Acting Chair of Sociology

Dr. Catherine Hunter earned her BA(Hons) from the UW and an MA and PhD from the University of Victoria. A poet, novelist, and editor, she has had the extraordinary good fortune to teach literature and creative writing in the UW English department since 1991. Her latest book is the novel After Light, which spans four generations of an Irish-American-Canadian family in an exploration of love, war, trauma, and the power of art. Hunter is a former Chair of the English department (2009-12), and now looks forward to serving as Acting Chair for the UW's dynamic and important Sociology department.