UIC prof's new blog post: "Inclusive Urban Development and Poverty Reduction"
Fri. May. 1, 2015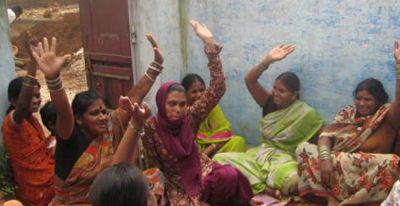 Shauna MacKinnon of the Department of Urban and Inner-City Studies is an activist academic teaching and learning in Winnipeg's inner-city. Recently, she wrapped up a project she'd undertaken with Sara Swartz, Director of the Universitas Programme of the KIP International School (Rome, Italy), coediting the April issue of the journal, Universitas Forum. This issue, Volume 4, No. 2 (2015), "Innovative Practices of Inclusive Urban Development and Poverty Reduction," is part of a large-scale project, funded with a grant from the International Development Research Centre of Canada, that brings together local community practitioners with government representatives and academics in an effort to improve the lives of those living in poverty. The volume consists of a series of papers and videos which describe successful projects that been undertaken in urban centres in Africa (Zimbabwe, Uganda), Asia (India, Senegal), South America (Columbia, Peru), but also refers to two projects underway in Winnipeg's inner-city (i.e., intergenerational centre of learning on Selkirk Avenue and a community-based business complex on Main Street).
MacKinnon's new blog post summarizes each of the studies in the issue, then draws some interesting comparisons between the various projects and outlines some of the lessons learned. It's encouraging to read of efforts to reduce poverty that empower those who are most affected by it.
Photo credit: Tathabrata Bhattacharya (Roshnila Gurung and Tathabrata Bhattacharya, 2015, p. 7) "Street meeting with women groups in Jorapara, Raipur"