Poli Sci students head to NYC
Mon. Apr. 20, 2015
The Manitoba Chair of Global Governance Studies (MCGGS) is a funded research chair that involves a collaboration of the University of Winnipeg and University of Manitoba. The Chair was intended to annually fund a visiting scholar who would work to further the objectives of the United Nations.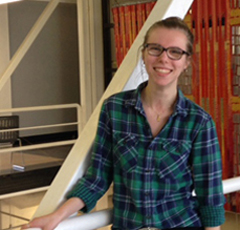 This year members of the MCGGS Committee agreed to fund four students to attend a week-long seminar on the UN at Seton Hall University in New Jersey. After a competitive search, the Committee selected two students from the University of Winnipeg.
Adrienne Tessier and Janelle Deniset, honours students in Political Science at UWinnipeg, were the successful candidates.  Adrienne Tessier is finishing her second year. This past year, she served as the President of the Political Science Students Society and plans to go into law after she graduates.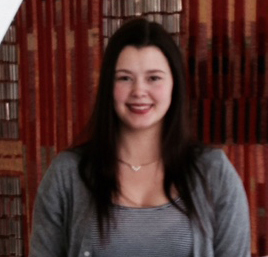 Janelle Deniset is graduating this spring and will begin a Master of Global Affairs degree at the University of Toronto's Munk School of Global Affairs in the fall.
Seton Hall's UN program was recommended by University of Manitoba's Prof. Andrea Charron, a member of the MCGGS Committee. Regarded by many as one of the top schools in the US, Seton Hall was founded 1856 and in 1998, it welcomed its first class of students in diplomacy and international relations. Today, Seton Hall's School of Diplomacy and International Relations is a leading centre in the field and benefits from a close association with the United Nations Association of the USA. 
While the University is located in Orange City, New Jersey, participants in the seminar program will be bussed daily to New York City where they can observe, first hand, the inner workings of the United Nations.