CJ welcomes UofM's Dr. Steven Lecce
Wed. Mar. 11, 2015
The Department of Criminal Justice presents Dr. Steven Lecce:
Does it matter why we have kids? Procreative motives, public policy, and the liberal state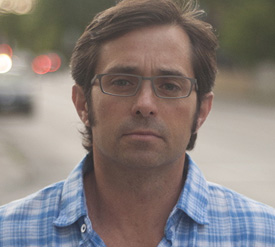 Wednesday, March 18, 2015
12:30 - 1:30 PM
Room 3D01
According to some political philosophers, why we have children matters for assessing the morality of our procreative conduct. But should procreative motives be politically relevant, that is, to law and public policy? Part I considers three possible grounds for thinking that procreative motives should matter to the formulation of law and public policy in liberal-democratic states. Part II explains how reasonable disagreement about procreative motives complicates the extension of procreative ideals into the political domain. I argue that taking disagreement seriously leads to the familiar doctrine of liberal neutrality with its attendant notion of public reason. Part III concludes that the application of public reason to procreative motives generates something that I call the Principle of (presumptive) Procreative Motivational Irrelevance. According to that principle, the state must tolerate otherwise morally suspect procreative motives so long as, when acted upon, they do not violate the justice-based entitlements of others; similarly, it cannot tolerate such violations, even if these are motivated by otherwise morally innocuous motives.
Bio: Steven Lecce teaches political theory in the Department of Political Studies at the University of Manitoba, where he is also Associate Dean of Arts. His research is primarily concerned with contemporary theories of social and distributive justice, and the ethical bases of the liberal-democratic state. He is the author of Against Perfectionism: Defending Liberal Neutrality (Toronto: University of Toronto Press, 2008), and numerous articles about political philosophy. Recently, he was a Visiting Scholar at Oxford University's Centre for the Study of Social Justice. He is currently completing two book projects: a co-edited volume of the recent Fragile Freedoms lecture series at the Canadian Museum for Human Rights (under contract with Oxford University Press); and a sequel to Against Perfectionism entitled Equality's Domain (under contract with McGill-Queen's University Press).
For more information, please contact Dr. Kevin Walby at 204-786-9105 or k.walby@uwinnipeg.ca.