Get Organized! UICS Speaker Series Event
Mon. Feb. 24, 2014
Come out and hear Brigette DePape and Michael Redhead Champagne on Wednesday, February 25 at 11:30 AM at 527 Selkirk Avenue (Downstairs).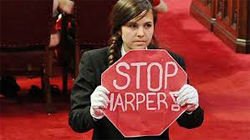 Brigette DePape is a 25-year-old community organizer. She was the lead organizer with the youth network ShitHarperDid.com, and now works with the Council of Canadians in Vancouver. She received a certificate in Leadership, Organizing and Action from the Harvard Kennedy School. She co-edited the book Power of Youth with the Canadian Centre for Policy Alternatives.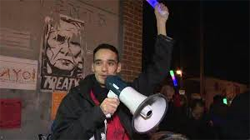 Michael Redhead Champagne is the founder of AYO! Aboriginal Youth Opportunities, a youth movement that has been breaking stereotypes and creating opportunities since 2010. One of his most notable successes is the "Meet Me At The Bell Tower" anti-violence rally every Friday on Selkirk Avenue. Michael is known for his straight up and heartfelt style that will leave you ready for action. "Program don't change people, relationships change people."

For more information about the event, please call Laurel Cassels at 204-988-7183.