RHET faculty member defends Ph.D. dissertation
Mon. Jan. 26, 2015
Helen Lepp Friesen of the Department of Rhetoric, Writing, and Communications successfully defended her Ph.D. dissertation, "Surrounded By All These Contradictions": Every Day Culture Shock In Culturally Diverse Post-Secondary Classrooms, on Wednesday, January 21, 2015 at the University of Manitoba.
Glenn Moulaison, Dean of Arts states that, "On behalf of the Faculty of Arts, I want to express my congratulations to Dr. Lepp Friesen on this wonderful achievement."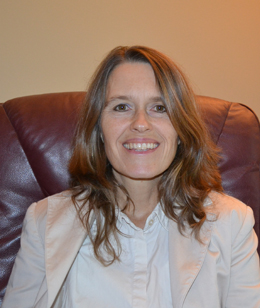 Bio: Helen Lepp Friesen teaches in the Rhetoric, Writing, and Communications department. Outstanding points in her career are meeting and having the privilege of working with hundreds of enthusiastic, talented students and working with colleagues that are supportive and encouraging in a department that is welcoming.