RHET prof wins award
Fri. Jan. 23, 2015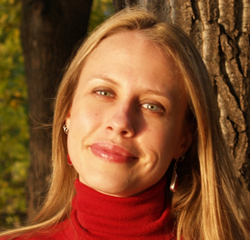 Dr. Jennifer Clary-Lemon is being awarded the 2014 Theresa Enos Anniversary Award for "Runner-Up for Best Essay" in Rhetoric Review, 2014  for her article "Archival Research Processes: A Case for Material Methods." Rhetoric Review is an interdisciplinary journal of rhetoric, edited by Dr. Theresa Jarnagin Enos of the University of Arizona. Clary-Lemon, an associate professor in the Department of Rhetoric, Writing, and Communications, will receive a plaque to mark the achievement.
According to Dr. Jaqueline McLeod Rogers, Department Chair of Rhetoric, Writing, and Communications, "This is a notable achievement in the Rhetoric/Writing Studies community as it functions in a North-American context."
In addition to her research, Clary-Lemon is active in service to her Department, this year serving as Coordinator for the Department's Tutoring Centre. She is also currently serving a three-year term on the board of the Conference on College Composition and Communication (CCCC), a national and international organization that advocates on best practices for the teaching and learning of writing, composition, rhetoric and literacy in higher education.