KC Adams: "Changing Perceptions"
Tue. Nov. 22 07:00 PM - Tue. Nov. 22 09:00 PM
Contact: Please RSVP to Helen Lepp Friesen 204-786-9713 or e-mail: H.LeppFriesen@uwinnipeg.ca
Location: 2M70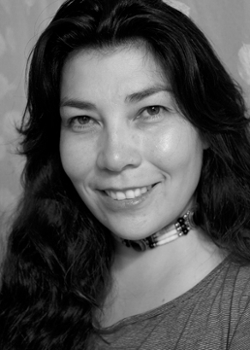 Winnipeg-based artist KC Adams graduated from Concordia University with a Bachelor of Fine Arts and her focus has been the investigation of the relationship between nature (the living) and technology (progress). She has been in numerous solo exhibitions, group exhibitions and was included in the "PHOTOQUAI: Biennale des images du monde" in Paris, France. She has participated in national and international residencies and her work is in several collections including twenty works in the National Gallery of Canada. She was the set designer for the Royal Winnipeg Ballet's "Going Home Star: Truth and Reconciliation" and a recent recipient of the City of Winnipeg's Making A Mark Award.
The event is co-sponsered by the following:
Department of Rhetoric, Writing, and Communications
Department of Indigenous Studies
Faculty of Education
Master's in Development Practice: Indigenous Development
The event is free, but we request that you kindly RSVP to Helen Lepp Friesen by phone (204-786-9713) or e-mail (H.LeppFriesen@uwinnipeg.ca).