ISIS and the Destruction of Archaeological Sites in Iraq
Thu. Apr. 23 07:00 PM - Thu. Apr. 23 09:30 PM
Location: 3D01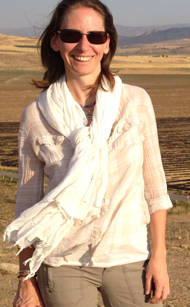 Iraq is called the "cradle of civilization" where the first cities and writing emerged thousands of years ago. Today, many of these cities have been destroyed or are under threat of destruction by the Islamic State of Iraq and Syria (ISIS).
Dr. Tina Greenfield is an archaeologist who works in the Near East and has conducted fieldwork in Turkey and northern Iraq under the threat of ISIS. Her lecture outlines the level of destruction that has occurred to some of the world's oldest cities and empires and how she narrowly missed the expansion of ISIS Iraq last year.
Dr. Tina Greenfield:
Dr. Greenfield is a specialist in Near Eastern Archaeology with a interest in ancient animal bones. She has worked on archaeological sites in Canada, Serbia, Romania, and South Africa. She teaches at the University of Winnipeg and is co-director of the Near Eastern and Biblical Archaeology Lab at the University of Manitoba.
Dr. Greenfield received her PhD from the University of Cambridge. For the past two years years, Dr. Greenfield has been a part of a team from Boston University and the US State Department excavating and teaching in Iraqi Kurdistan (N. Iraq). In the summer of 2014, the expedition was cut short due to the approaching threat of ISIS in the region.