Black History Month Celebration with Dr. Alan Gilbert (University of Denver)
Wed. Feb. 11 12:30 PM - Wed. Feb. 11 02:00 PM
Contact: Angela Schippers 204-786-9382 a.schippers@uwinnipeg.ca
Location: 2M70
Presented by the Department of History as part of the Bonnycastle Lecture Series:

Black History Month Celebration with Dr. Alan Gilbert, John Evans Professor, Josef Korbel School of International Studies, University of Denver
Founding amnesias: the fight against bondage and genocide from the American Revolution to Africville and Ferguson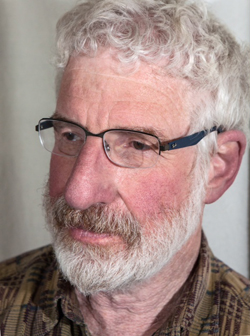 Alan Gilbert is John Evans Professor at the Josef Korbel School of International Studies of the University of Denver.  He received his Ph.D. from Harvard and is a past fellow of the American Council of Learned Societies and the Institute for Advanced Study at Princeton University. He is the author of numerous articles and books including Marx's Politics: Communists and Citizens (1988), Democratic Individuality (1990), Must Global Politics Constrain Democracy?(1999) and Black Patriots and Loyalists: Fighting for Emancipation in the War of Independence (2012).  
Gilbert is a democratic theorist and poet whose research interests include international relations theory, history of political thought, ethics, philosophy of science and social science, slavery and violence and non-violence.  He recently co-authored the University of Denver's Report on the 1864 Sand Creek Massacre a pivotal event in the founding of the state of Colorado, the University of Denver and Native American history. Professor Gilbert's talk is entitled: "Founding amnesias: the fight against bondage and genocide from the American Revolution to Africville and Ferguson."
Sponsors: H. Sanford Riley Centre for Canadian History, Faculty of Arts, President's Office, Vice President Academic, Department of Political Science, The Uniter, Ridd Institute for Religion and Global Policy, United Centre for Theological Studies, Mennonite Studies, Global College, and the Zamangalo Foundation.