Susan Thompson
Alumna, Business Leader, Philanthropist, Former Winnipeg Mayor
---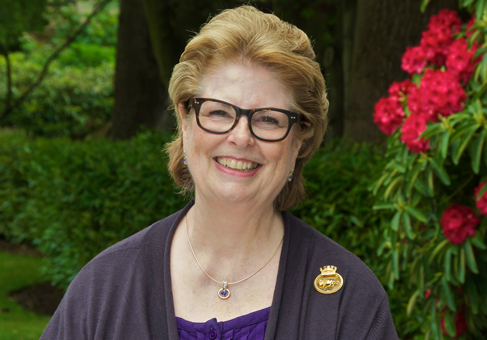 Demonstrating leadership in every post
A woman of many firsts, Susan Thompson is an accomplished leader in business, politics, and philanthropic fundraising and is a tireless contributor to our community.
A graduate of The University of Winnipeg Collegiate (67) and UWinnipeg (71), Thompson began her successful career in retail as owner of Birt Saddlery, a family business.
In 1992, Thompson was the first woman ever elected to serve as Mayor of Winnipeg. She served for two terms, including leading the city through the 1997 Flood of the Century.
In 1999, she served as Canadian Consul General in Minneapolis and in 2003, Thompson returned to her alma mater to become the founding president and CEO of the UWinnipeg Foundation. Tackling large fundraising goals one donation at a time, she led the Foundation as more than $135 million was raised in the A World of Opportunity Capital Campaign.
She is currently executive consultant at the Winnipeg Art Gallery — where she has helped raise $65 million for the gallery's proposed new Inuit Art Centre.
Thompson is a proud lifetime Sponsor of HMCS Winnipeg and was the recipient of the 2012 UWinnipeg Distinguished Alumni Award.
Thompson's many successes are built on hard work, integrity, and a commitment to her community, whether for the University or her city, province, and country, she has made a lasting impact that will resonate for generations to come.
---
Next >
< Previous