Greg Tretiak
Alumnus, Industry Leader, UWinnipeg Supporter
---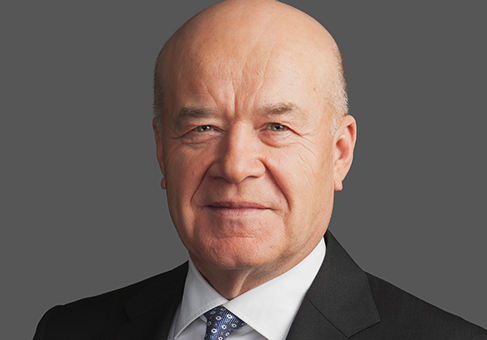 Using expertise to support UWinnipeg
Hailing from the small town of Teulon, Manitoba, Greg Tretiak has successfully climbed the ranks of Winnipeg's financial services industry to become the executive vice-president and CFO of international investment management company, Power Financial and Power Corporation. He is also responsible for several of Power Financial's subsidiary companies, including Great-West Life and IGM Financial.
Tretiak's esteemed career has enabled him to give back to The University of Winnipeg as a donor and board member. He graduated from UWinnipeg with a BA in economics and political science in 1977, before becoming a chartered accountant and certified financial planner.
"The quality of people and education far exceed the University's physical footprint," Tretiak said, following his appointment to the UWinnipeg Foundation Board of Directors in 2015. "I'd love to help enable more young people to benefit from an experience such as mine."
Tretiak has also been a regular sponsor of the University's Duff Roblin Award Dinner, which annually recognizes outstanding Manitobans.
Throughout his career, Tretiak has been an involved member of numerous financial services industry groups including the Institute of Chartered Accountants, Financial Executives International, the Certified Financial Planners, and the Institute of Internal Auditors.
---
Next >
< Previous