Harry Strub
Psychology professor and musical aficionado
---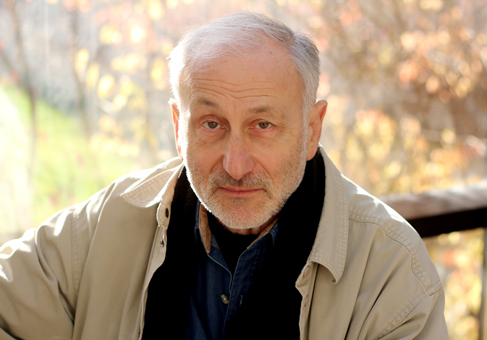 Establishing UWinnipeg as an arts and culture hub
Harry Strub is a psychology professor and musical aficionado with 50-years of service to The University of Winnipeg and to music lovers everywhere.
Strub recognizes that the arts enrich our lives and noticed a cultural arts gap at UWinnipeg, which he filled by creating the Virtuosi Concerts and Skywalk Concerts and Lectures in the early 1990s.
His vision, passion and boundless energy has ensured that Winnipeg and the University are destinations for the world's finest classical artists and has provided dynamic performance opportunities for countless Winnipeg musicians.
The Virtuosi Concerts and Skywalk Concerts and Lectures serves as significant representations of the University's dedication to cultural and community programming.
Strub believes all faculty and staff serve as UWinnipeg ambassadors, which is reflected in the free public lecture series. Not only is the Skywalk series an opportunity to showcase UWinnipeg's faculty, it also serves as a community outreach initiative that offers arts and educational programming in downtown Winnipeg.
With Strub's leadership, both programs have greatly impacted the quality of the arts in Winnipeg and have enhanced UWinnipeg's reputation as a centre of cultural excellence. Their success is reflected in their longevity and continued growth over the last quarter of a century.
---
Next >
< Previous