Jeffrey O'Malley
Alumnus, Policy Researcher, Public Health Expert
---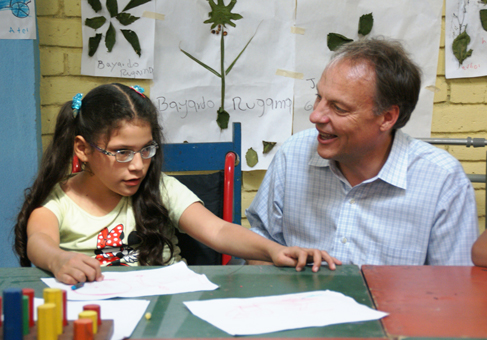 Improving public health around the world
Alumnus Jeffrey O'Malley (BA 85) is the director of UNICEF's Division of Data, Research and Policy, based in New York. He is responsible for shaping the research and evidence priorities that determine the organization's policies, strategies, and accountability efforts.
O'Malley has almost 30 years of experience in public health and development. Prior to joining UNICEF, he served as the director of HIV, Health and Development for the United Nations Development Programme and as director for the India Country Program of the Program for Appropriate Technology in Health (PATH).
Between 1993 and 2004, O'Malley established and led the International HIV/AIDS Alliance, which became the world's largest international development non-governmental organization specializing in HIV and AIDS issues. He has also worked for the Harvard School of Public Health and for the World Health Organization.
O'Malley holds a political science degree from The University of Winnipeg and an international affairs degree from Carleton University.
---
Next >
< Previous