Oladele Ojewole
Student Leader, UWinnipeg Senator
---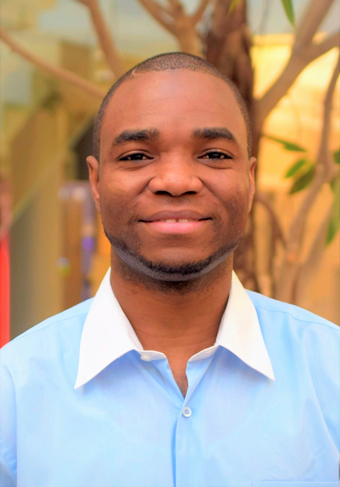 Supporting positive community engagement
Oladele Ojewole has been an active student leader at The University of Winnipeg for more than two years. He is currently in his final year of undergraduate studies, majoring in applied computer science.
Ojewole was elected to the University of Winnipeg Students' Association (UWSA) in 2015 as the community liaison director, and then re-elected in 2016 as the environmental ethics director with a mandate to advocate for an environmentally friendly campus with full fossil fuel divestment.
He has contributed immensely to student activities on campus in numerous ways. Recently, he organized the renowned TEDx event at UWinnipeg, which brought in over 200 participants including students, faculty, and community members with featured speakers including former Winnipeg Police Service Chief Devon Clunis and local activist Michael Redhead Champagne, among others.
Oladele has been involved in many activist actions in the province from advocating for an accessible and affordable post-secondary education to supporting labor movements in advocating for the "Fight for $15" campaign, which demands an increase to a living wage for workers.
Oladele is a UWinnipeg student who does not only persistently works hard academically, but is also constantly trying to make a positive lasting impact within the community.
---
Next >
< Previous