The Very Reverend Stan McKay
Alumnus, Elder, Spiritual leader, Honorary Doctorate
---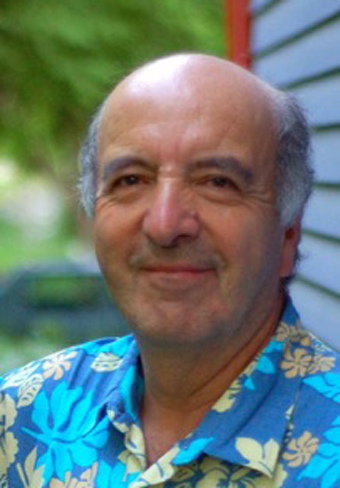 Pioneering pathways to reconciliation
The Very Reverend Stan McKay made history as the first Aboriginal person to lead the United Church of Canada, serving as moderator from 1992 to 1994, where he was instrumental in pioneering a new road towards reconciliation.
As spiritual leader he consistently seeks ways to build bridges between Christian beliefs and Aboriginal teachings, believing there is more to unite than divide.
McKay was born into an extended family on Fisher River Cree Nation, where he attended the Fisher River and Birtle Indian Residential Schools. He graduated from The University of Winnipeg's Faculty of Theology (now The United Centre for Theological Studies) in 1971, and for several decades supported training for the ministry which enabled Aboriginal peoples to study in their own language.
As co-director of the Dr. Jessie Saulteux Centre, he again created new pathways towards reconciliation by providing non-Aboriginal people with opportunities to learn about the culture of Aboriginal peoples. McKay received a 1997 National Aboriginal Achievement Award for his efforts in finding a balance that respects the best of Aboriginal and Christian teachings.
As a respected community Elder, McKay is still offering his guidance and wisdom to UWinnipeg. He is an instrumental voice in the redevelopment of Merchant's Corner in the North End, which will support a new generation of Indigenous scholars and will house UWinnipeg's department of Urban and Inner-City Studies.
For his unwavering dedication to the principle of reconciliation he was awarded an Honorary Doctorate degree from UWinnipeg in 1992.
---
Next >
< Previous