Lois Martin
Admissions Specialist, Former Staff Member
---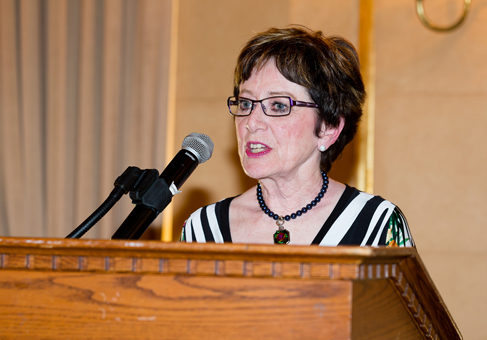 Making admissions easier for students
Lois Martin is a retired Coordinator of Domestic Admissions, who provided constant consideration and commitment to The University of Winnipeg during her nearly three decades of service.
Known for a willingness to make time to answer questions from potential students, Martin's genuine caring became evident to all who met with her in the admissions office. Her character, devotion, and signature dry wit helped her forge strong bonds with her colleagues, whom she had a deep respect for.
Martin's time in admissions saw her do everything from helping students overwhelmed by applying with foreign credentials, to assisting with the development of departmental admissions processes for new programs.
She gave her time to numerous committees, including those for Admission Appeals, Calendar Edit, and Student Retention; the Joint Institutional Committee on Criminal Record Checks; and the Manitoba Advising Professionals Steering Committee. She was also a project team member for the development and implementation of UWinnipeg's Colleague Student Information System.
In 2014, UWinnipeg awarded Martin with a Star of Spence Street, recognizing her achievements as an unsung hero in the community. She retired from the University in 2016.
---
Next >
< Previous