Joseph Martin
Alumnus, Academic, Business Expert, Historian
---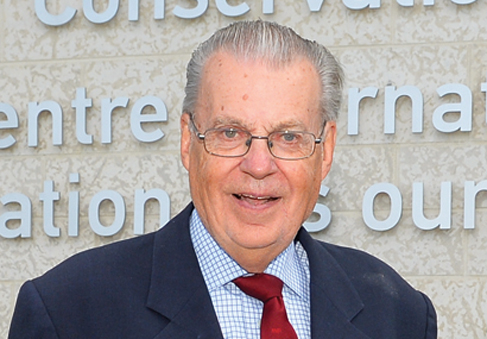 Leading research on the history of business in Canada
Joe Martin is the director of the Canadian Business and Financial History Initiative at the University of Toronto's Rotman School of Management, and President Emeritus of Canada's History Society.
A United College alumnus, [BA 58 (Hons)] Martin served on the inaugural board of directors for The University of Winnipeg Foundation from 2003 to 2014. He was awarded an Honorary Doctorate of Laws by UWinnipeg in 1995. He has had a long distinguished career in the private financial sector and academia, and he was formerly the National Partner in Charge of a large management consulting firm.
Martin's research is focused on the development of case studies about Canadian business in a global context but has recently been completing research for a book comparing the Canadian and American financial systems from the late 18th century to 2008. He currently serves as interim president of the Canadian Business History Association.
Among many volunteer and service commitments, Martin is also a past president of the Manitoba Historical Society, past president and Fellow of the Institute of Certified Management Consultants of Ontario, and past president of the Canadian Association of Management Consultants.
---
Next >
< Previous